What do I need to know about the Yahoo! / Bing PPC transition?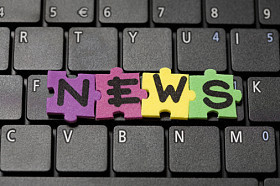 Perhaps you have heard about the Yahoo! / Bing transition recently? Even you haven't, then, seriously… where have you been hiding?
Search engine news websites and PPC blogs have been full to the brim with daily updates and information about this particular topic with fervor and zeal. The developments have maintained the interest of the PPC world and Webrageous Studios would like to take an overall look at what has passed and what might pass in the future in this article printed here today.
Sometimes, the best way to get up to date and clued in about a particular subject is to take a look at it from a holistic perspective once the main action has passed. This is why we have waited until to share the following information on the Yahoo! / Bing transition with our readers.
We hope you appreciate the sentiment.
So… what should every PPC Manager and PPC Advertiser know regarding the Yahoo! / Bing transition of late? Read on to find out…
What is the transition?
Basically, the Yahoo! interface is no longer going to be the place where Yahoo! PPC advertisements are served. All of the PPC Advertisers and PPC Managers who work within the Yahoo! PPC system will now see their advertisements being served through the Bing interface, another product of the Microsoft conglomerate.
Why has Yahoo! made this change?
The change from using the Yahoo! interface to using the Bing interface was a gradual change and somewhat a natural one in the minds of many a PPC Manager.
Bing is Microsoft's answer to Google; it is the Microsoft "Google Brainchild" if you will.
Why?
Because the Bing interface looks much more like a search engine. When internet users go to Bing, they know that it is a search engine because it is so clean and clutter-free. The Yahoo! interface, in comparison, is not so neat. Yahoo! is a search engine, but you wouldn't be able to tell that just by looking at it.
Therefore, the Bing interface has been gradually developing into the Yahoo! interface replacement for PPC Advertising because the style of the search engine is so much more internet user friendly.
When will this transition take place?
The final details were put in place on Friday 29th October 2010 and therefore Yahoo! PPC is already being running on the Bing interface as you read. Check it out!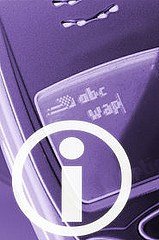 What is the Microsoft AdCenter?
The Microsoft AdCenter is the equivalent of Google AdWords. It is the place from which the PPC Manager can work to create and run PPC Campaigns on the Yahoo! network.
Any PPC Manager will need to become very familiar with this program in order to be successful through Yahoo! PPC.
What should PPC Managers be aware of?
If you are an excellent PPC Manager and you have been working in Yahoo! PPC for a long time you are probably already aware of this fact, but Webrageous would just like to make sure that you are as a lack of knowledge concerning the Yahoo! / Bing transition in this case could be fairly costly for the PPC Advertiser.
Geo-targeting will not necessarily transfer correctly from the Yahoo! to the Bing interface.
PPC Advertisers might need to increase their budgets in the MSN AdCenter thanks to the increased traffic that will initially be coming through as a result of these changes.
What does this mean to the PPC Manager?
This means that if your PPC Campaign had been running on the Yahoo! interface and now it is running on the Bing interface, you should double-check your geo-targeting settings. Make sure that these settings are not set to show your advertisements worldwide. Imagine the money that could be draining away because of a mere glitch in the default geo-targeting settings!
You have been warned.

How do the brains behind Yahoo! feel about these new changes?
Yahoo!'s boss, Carola Bartz, who took over the management of Yahoo! a year and a half ago, was recently interviewed by Fox Business in response to some claims that she should be fired for not doing a good enough job so far in her relatively new role.
Her response was very clear. "Do I look like a wimp?" she was reported saying. "Look at what Yahoo! is doing. Look at what we are doing. I am here to stay."
Bartz was very positive about the Yahoo! / Bing transition and developments within Yahoo! in general stating that profits have gone up 80% year over year and that the future is very bright, particularly regarding the partnership with Bing which took over seven months to complete.
So… senior management is management and Bartz is here to stay. Let's hope that PPC on the Bing interface manages to reach her high expectations and those of the PPC Advertisers who make use of the network too.