PPC Jobs at Webrageous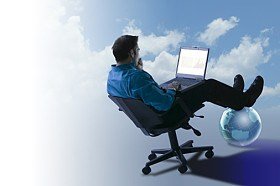 Webrageous, a PPC Management Company based in Reno, Nevada, is an expert in PPC Management. If you're interested in knowing more about the PPC jobs offered at Webrageous and if you would like to be part of a continually developing company, contact us for more information directly.
PPC Jobs at Webrageous encourage Professional Development
Webrageous offers a number of PPC jobs which offer a variety of opportunities to marketing experts who want to develop and progress professionally in the field of online marketing. Our PPC jobs are demanding. The PPC industry develops quickly and our PPC Managers must keep up with all those developments.
Webrageous' broad range of clients comes to us with a variety of budgets and online advertising needs / priorities. The variety of clients we deal with is exactly what generates the vast array of professional opportunities and what keeps our PPC jobs interesting and challenging from one year to the next. Our employee retention figures are impressive and we have every intention of maintaining excellence in this area.
Webrageous' PPC advertising clients are incredibly loyal because they know just how effective the company is at managing online marketing campaigns. This means that the PPC jobs available at Webrageous are offered with a particularly high degree of job security, which in the present climate is not something that all companies are able to promise prospective employees.
Indeed, long-serving employees are what we favor at Webrageous and, for that reason, the longer you choose to work with us, the more we reward you for your commitment.
However, should you eventually choose to take your career in another direction, the experience gained at Webrageous will be invaluable to your future success. All PPC jobs at Webrageous require knowledge and management of PPC campaigns via Google AdWords, Yahoo and Bing. We run campaigns across the Paid Search Networks, the Google Display Network and Mobile Networks too.
In addition, we make full use of many PPC techniques and tools / features. This means that online marketing professionals learn and develop as they work when employed at Webrageous. If looking for PPC jobs, be sure to find a position which enables you to become familiar with all these tools, campaigns and processes.
Applying for PPC Jobs at Webrageous
The application process for PPC jobs at Webrageous is very straightforward. Please follow the simple instructions below if you wish to apply for any position we might have available:
Be sure to check that you have the following experience / qualifications before applying:
?     Graduate Degree or a Masters in Marketing
?     Experience in Google AdWords Campaign Management
?     Detailed attention to the specifics when it comes to administrative tasks
?     Highly organized and efficient work ethic
?     Experience in customer service (you will be dealing with a number of clients directly and this is why you must be good at developing expert PPC Manager / client relationships)
?     High-speed internet access and a quiet office environment to work in (all PPC jobs at Webrageous are home-based)
?     Two relevant references
If you have all of the above, please send us the following by filling out the form at WebrageousEmployment.com
?     an email which details why you would be right for any of the PPC jobs at Webrageous
?     your current CV as a Microsoft Word document