Pay Per Click Campaign Management
PPC Advertising is one of the fastest growing forms of advertising online in existence and Webrageous Studios is one of the top providers of Google AdWords Management in Google AdWords and MSN AdCenter Marketing. It is so effective that it is transforming even the smallest of companies into sales superstars in a flash.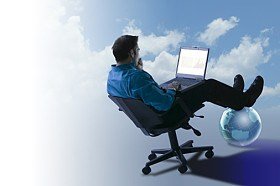 However, Pay Per Click Advertising is not an easy form of marketing to get your head around or keep on top of regularly and for this reason there are also a number of companies advertising via PPC that are repeatedly hurt financially thanks to high customer acquisition costs and online click fraud.
Why is it that some businesses soar as a result of Pay Per Click Advertising and other companies die a horrible death? What's the difference between their two circumstances?
The answer is easy… Those companies who prosper are the companies who outsource their advertising management to experts such as Webrageous Studios instead of attempting to do it themselves. There are lots of tricks and nuances that can only be learned over time with experience and training. Most advertisers don't have the time required to focus on the management of their PPC Campaigns as they should and it is for this reason that some companies find themselves going nowhere but down.
If you want to take your business to the skies, then you need to employ Webrageous Studios to manage your PPC Campaign for you. We will increase your conversions and lower your costs because we are trained to know how to do it. Let us lighten your load with our expertise.
Why Choose Webrageous Studios?
There's lots of PPC Management Companies out there, so why choose Webrageous over the rest? The reasons are as follows:
We offer a full Pay Per Click Management service so you can rely on us for everything
We perform A/B testing of advertisement text ad landing pages so that you can be sure to achieve high quality scores with Google AdWords and Microsoft AdCenter Marketing
Our services include expert management in Online Click Fraud and we will dispute all fraudulent activity on your behalf
The management of pay per click campaigns is our speciality
The company first began as a web design firm for US businesses and we are also therefore incredibly well trained in landing page optimization and the optimization of your website overall which makes us a cut above many other PPC Management Companies in many ways
If you want to get into contact with us today Webrageous can promise that we will learn about your business, we will be sure to understand your goals and your budget and we will then make sure that your PPC Campaigns are effectively tracked. From this point onwards we'll be able to examine your campaign structure, geo-targeting, landing pages, conversion statistics and geo-targeting in a bid towards optimizing your PPC advertising efforts even further.
Contact us today on (530) 553 4111 or send us an email using the contact address listed at the extreme bottom of this page.