Personal Injury Advertising and Google Ad Extensions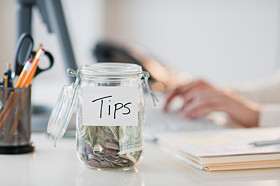 Google Ad Extensions are the perfect resource, when used effectively, for Personal Injury Advertising Campaigns via Google AdWords.
Why?
Webrageous Studios believes that all Personal Injury Law Firms could begin to use Google Ad Extensions as part of their Personal Injury Advertising Campaigns online. Google Ad Extensions works really well in the following ways:
Location Extensions
Location Extensions work well for Personal Injury Advertising because they can help to get potential clients to come through your doors and into your attorney's office.
If someone has experienced a personal injury and they need some legal support, chances are they're going to want to feel that they can visit a law firm close by.
Sitelink Extensions
Sitelink Extensions can send potential clients to specific landing pages relating to their individual legal advice needs. For example, if your potential client has suffered from a slip or fall, they're going to need to be directed to the slip and fall landing page.
Personal Injury Advertising via Google AdWords can be optimized with more success through the use of product extensions because the potential client has the ability to direct himself/herself to the page that is most relevant to them.
Webrageous knows how to implement Google Sitelink Ad Extensions carefully and effectively through constant trial and error practice. Personal Injury Advertising can only get better with a product extension URL in place.
Telephone Extensions
Telephone Google Ad Extensions are superb additional features for PI Advertising because most customers who are looking for legal advice want to speak to their potential attorney directly via phone.
The Google Ad Telephone Extensions works brilliantly if you are using Click to Call Advertisements via the mobile network and targeting users of Android and Smartphones, because your potential clients will see the telephone extension URL, click on it and call your offices directly. The telephone extension of the URL will reassure the potential client that they can gain direct contact at the touch of a button.
Personal Injury Advertising will generate more conversions if telephone extensions are incorporated into all text advertisements for the mobile network. Make your firm easily accessible to this rapidly developing target audience.
How to Begin Using Google Ad Extensions
So, how can Google Ad Extensions be switched on and used in your Personal Injury Advertising Campaigns?
The first and best thing you could do would be to outsource your Personal Injury Advertising to a Pay Per Click Management Company, like Webrageous Studios, particularly as we specialize in helping Law Firms. By outsourcing your Personal Injury Advertising, you can be sure that your online marketing will be in the hands of a professional and you won't need to concern yourself with all the many details regarding the use of Google Ad Extensions.
If you have any further questions on how to make the best use of Google Ad Extensions as part of your Personal Injury Advertising Campaign, Webrageous would be thrilled to be of service. Contact us whenever you need more advice. Be sure to ask about our 60 day risk-free trial.