Personal Injury Law Firm Websites for the Mobile Network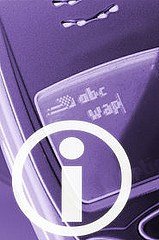 Personal Injury Law Firms need to optimize their websites in different ways in order to appeal to the mobile internet audience for a number of reasons. The technological world develops more and more every day and at present one of the most rapidly growing areas is the mobile internet service.
If you are not investing any of your advertising budget in the mobile internet network, your personal injury law firm is missing out on a huge percentage of the current marketplace online. People love to be connected to the Internet 24 hours a day and now it is even easier for them to be connected thanks to the mobile network.
If your personal injury law firm website is not optimized for this audience, you are missing out on a lot of potential clients. Move with the times and try implementing the following ideas as soon as possible:
Positioning of Content on Website
The content that can be viewed on a mobile telephone is not the same as the content that can be seen on a normal PC or laptop. The screen is much smaller and therefore landing pages attached to pay per click advertisements for personal injury law firms must be organized differently to work with these smaller screens.
For Instance…
It is a good idea to organize text in
small blocks of lines so that the
mobile user doesn't have to keep
moving the screen from left to right
to read the content on your personal
injury law firm website.
…see what we did there?!
A personal injury law firm could organize its text on a landing page for a mobile internet campaign in the following way:
Auto Accident                             Truck Accident                                    DUI
Auto/Car Accidents are                  Truck companies must                           There is no excuse
common and many people             abide by a number of                              for drunk driving. If
suffer serious injuries that             different guidelines and                           you have suffered
sometimes take a long time           regulations to prevent an                        injuries because of a
to heal.                                        accident from occurring.                         drunk driver, contact
our law firm today.
Each subtitled area can be read and seen separately. Navigation is easy. Layout is simple, but effective. In addition, your personal injury law firm website can be organized like this for any visitor and can be read in the same format by users on computers with large screens on those on mobile devices too. Very practical!
Links that go to pages without lots of images and videos – they take too long
Next tip is to avoid providing links for mobile users that take them to pages on your personal injury law firm website with lots of images and videos/media. Media elements cannot normally be seen in the small screens very well and the upload time is too long.
Users on the mobile network are prepared to wait even less for the information that they seek than those already impatient users on a laptop or a PC. Therefore, keep things simple on your personal injury law firm website.
Direct your mobile audience to basic landing pages with quick information and easy contact data about your personal injury law firm. The mobile client needs very little else.
A whole new website for people searching on mobile phones to fit the dimensions
Some personal injury law firms might even find it useful to design to entirely separate websites for their various audiences: one website for mobile internet users and another website for those users connected to your personal injury law firm website via a PC, MAC or laptop.
You can create personal injury law firm  advertisements that have specific URLs which link to a website or a landing page deliberately designed for the mobile network target audience.
Then you can create advertisements for your personal injury law firm that are designed for laptops, MACs or PCs. These advertisements will link to landing pages that look good on large screens.
The point is that whatever you do, dedicating some of your time and your advertising budget to the mobile internet user looking for a personal injury law firm is nothing but a good and worthwhile activity. Your actions will eventually prove to be lucrative for your personal injury law firm. Your business will improve if it embraces the arrival of the mobile internet user.
If you wish to discuss any of these ideas further, contact Webrageous Studios immediately and we will take a look at the particular pay per click advertising needs of you personal injury law firm via the mobile network in detail.