Lawyer Online Advertising Specialists
The lawyer online advertising specialists who work for Webrageous spend every single day developing and improving their knowledge of online advertising for lawyers and US law firms and we intend to keep working in this intensive way for many years to come.
If you want to learn more about why the lawyer online advertising specialists at Webrageous are so experienced and good at what they do, keep reading. This article outlines what we do and the skills we have in lawyer online advertising because we are fully aware of the fact that there are many US law firms who need help in online advertising without delay.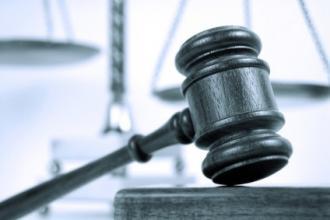 1. Knowledge of online advertising rules and regulations for lawyers
All US lawyers know that there are certain rules and regulations which apply to lawyer online advertising, but most lawyers will have also realized that there are very few online advertising management companies who know anything about these regulations.
This is why Webrageous is so special.
We dedicate our research and development time to understanding everything we need to know about lawyer online advertising. This means that we are well aware of the online advertising rules and regulations that exist for lawyers and US law firms.
This kind of knowledge in an online advertising management company is rare. Take advantage of it and contact us without delay about your lawyer online advertising needs today.
2. We can already boast and prove past success in lawyer online advertising for many lawyer clients
Clear examples of proof and past success in lawyer online advertising is exactly what you will be looking for when trying to find the right company to outsource your lawyer online advertising to. Webrageous can provide you with that proof at any time because we spend all of our time managing the online advertising campaigns for lawyers and US law firms.
Take a look at the successes in lawyer online advertising that we have achieved over the past years. We are confident that this will encourage you to contact us directly with the details of your lawyer online advertising campaigns too.
The lawyers that we work with come from a variety of backgrounds. Some of our lawyer clients specialize in personal injury, others in divorce or family law and others in product liability. The point is that we have a wide range of lawyer online advertising experience and we know that we will be able to support your law firm with its lawyer online advertising in many ways.
We have learned how to make changes to your advertisement text, website design and budget spending. This means that whatever the problem is with your online advertising, you can be sure that the lawyer online advertising experts at Webrageous will hunt it out and turn it into something positive within no time.
3. The continual development of new ideas to help further improve lawyer online advertising success
The lawyer online advertising specialists who work for Webrageous believe it to be fundamental to their development and expertise in lawyer online advertising to research continually into the world of lawyer online marketing.
We are constantly developing new ideas, new practices and new ways of further refining the online advertising campaigns of our lawyer clients, because we know that there is always room for improvement.
Our constant drive for success is exactly the right kind of focus that your law firm needs to build on its client base, so make sure that you contact us on a no obligation basis as soon as possible.
4. Special deals, discounts and offers for our lawyer online advertising clients on a regular basis
Due to the fact that we spend almost all of our time working with lawyers on their online advertising campaigns, we also devote a great deal of time to working our deals, offers and discounts that we can offer to those lawyer clients to further help our clients achieve the kind of online advertising that they are searching for.
Contact the lawyer online advertising specialists at Webrageous at any time to find out what kind of discounts for lawyers our online advertising management company is running at present.
We are looking forward to hearing from you today.