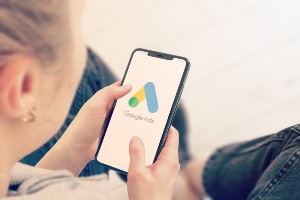 If it's been a while since your business has had a free Google ads audit and you're looking for a new PPC agency, there's no time like the present to get started.
Most businesses need some help with their online marketing and PPC advertising campaigns. In most cases, there's always room for improvement.
If you've begun a search for a PPC agency, there are several things to consider. Even the best agencies aren't right for everyone. Finding the one that's a good fit for your business means you'll be making the best investment possible.
Before moving forward with an agency and especially before signing any contracts, make sure you understand the:
Tools they use for PPC and online marketing
Testing they do to improve ads over time
Data, stats, and information they focus on and what information they'll provide to you
Way in which they arrive at their recommendations for your PPC marketing approach
It's also important for businesses to build a partnership with their PPC agencies. You'll want to set goals together and work to achieve those goals as a team.
Establishing and understanding these goals is one of the first steps for successful online marketing.
The best PPC agencies will ask about your goals early on. If these goals aren't clear, they should help you through the process and ensure your goals are clear before they begin building ads for your business.
PPC agencies should also evaluate your keywords and ensure they make sense for your paid campaigns. They'll look at what your competitors are doing and how much they're spending on PPC.
The key to successful Google ad marketing is considering the past, present, and future. A good PPC agency will consider:
What worked and didn't work in the past?
What's working now?
What is likely to work in the future?
And don't forget how important it is to work with a company that's transparent with its reporting. Reputable PPC agencies are upfront with where your money is going and what's those investments are achieving for you. You'll have access to information and analysis so you'll know that what you're paying for is worth it.
Beginning with a consultation, followed by a free Google ads audit is a great way to begin a new relationship with a PPC agency. This lets you get to know each other before making a long-term commitment.
In addition to the above considerations, it also helps to ask any potential PPC agencies the following questions:
1. Does your agency specialize in PPC?
There are full-service agencies and then there are agencies focused on a particular aspect of marketing. Both can provide the support needed, but it's important to know what to expect in advance. It also helps to know if you need more comprehensive services that they'll be available in one place.
Additionally, ask if they offer a free Google ads audit. This is a great way to assess where you stand and begin planning for the future.
2. Do you have experience in my industry/niche?
You can get great PPC services and support from agencies that don't specialize in your industry. However, if you find an agency that checks all of your other boxes and they are familiar with your industry, it's going to make your life a lot easier.
At the very least, it's a good idea to work with an agency that has experience in your industry, even if it's not a specialty.
3. Can I afford your services?
Like most business services, PPC support is available in a variety of price ranges. In addition to knowing if their services are affordable, it's also important to know if they're comfortable working within your price range.
Agencies that work with companies with much larger or much smaller budgets than yours might not be the best fit for you.
4. How many clients does each account manager handle?
PPC agencies tend to be great at multi-tasking. However, you don't want to work with a company that's overwhelmed and not able to provide you with the attention your account deserves.
The important thing is to make sure the agency has the time and attention to focus on your account and can communicate with you often regarding what's going on.
5. Can I review case studies?
PPC agencies that are proud of their work will be eager to show you their previous success. Casa studies are a great way to understand the challenges an agency has faced and how they handled those challenges.
Finally, once you've narrowed down your options, ask yourself if you think you'll be able to work with a given agency. This includes speaking to the specific person who will oversee your account.
If you're looking for a PPC agency or you're ready for a free Google ads audit, we can help. For more information or to schedule a consultation, contact us.