3 Perks to Google AdWords Management Jobs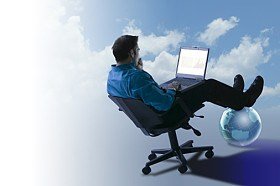 There are plenty of perks to be had from Google AdWords Management Jobs, but three of the most important (particularly for those people interested in working for Webrageous) are as follows:
Working in an innovative industry for a leading PPC Provider
The world of PPC is, without a doubt, an innovative world. In particular, Google, via Google AdWords, is the leading global PPC Provider and it offers many opportunities in terms of professional development for all those people working in PPC Management.
On regular intervals throughout the year, Google AdWords Management Jobs demand new approaches from PPC Managers (experienced and new to the game) because Google continues to make improvements to its online advertising service. As the developments come along, all those people involved in Google AdWords Management are required to learn the new tricks of the trade and start implementing them into their management strategies on a daily basis.
If you love development, challenge and change, Google AdWords Management Jobs have everything you could wish for.
Working from home
Most Google AdWords Management Jobs are also home-based positions. This provides a great deal of flexibility and can mean that child-care problems are eradicated, commuting costs are eliminated and control over working hours / timetable is placed back in the hands of the employee.
Working at home isn't for everyone. It takes a lot of self-discipline to do so and many people miss the camaraderie of the office when working at home. However, it is unarguable that Google AdWords Management Jobs solve many issues for many people thanks to the home-based nature of most of the positions on offer within this industry.
Developing long-term client / PPC Manager relationships
If you are someone who enjoys developing long term relationships with your clients, the Google AdWords Management Jobs at Webrageous are exactly what you are looking for.
Some of our advertising clients have been outsourcing their marketing needs to us for over 10 years! We build, we develop and we strengthen. Google AdWords Management at Webrageous is all about client care and client happiness.
If this sounds like the kind of Google AdWords Management Job that you are looking for, do not hesitate any longer in contacting us with you CV.