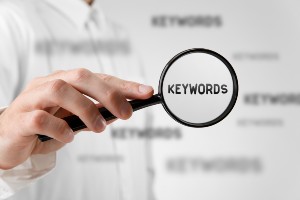 Creating content for a drug and alcohol rehab program can be challenging. This is especially true if you don't know what keywords to focus on. A Google ads campaign manager can help you make the smartest choices.
Some keywords, and even some topics, perform great in search engines and appeal to your target audience. But there are also times when a topic is popular with your target audience but doesn't fare well with search engines.
The key to successful SEO is finding the perfect blend – keywords that are popular and relevant to search engines and human begins and avoiding keywords that result in poor performance.
What are three keywords you'll want to avoid, according to an experienced Google ads campaign manager?
"Statistics" and Other Research-related Keywords
Keywords related to general information, facts about addiction, or statistics about drug use might attract people to your site, but there's a good chance they aren't people looking for rehab services. Instead, they are curious and looking for information about addiction.
Although three's a chance they might be family members or friends of someone struggling with addiction, there's less of a chance they'll convert to a lead.
"What is Heroin?"
If someone is Googling "what is heroin?" or "what is…" any other type of drug, chances are they aren't interested in going to rehab. People who need addiction support are well aware of "what" their drug of choice is.
Again, you might attract some people searching for a rehab program for a loved one, but these types of keywords are less likely to convert and not as valuable as others.
"Marijuana," "Cocaine," and Other Broad, Popular Keywords
There's no denying that keywords like that are relevant if you're marketing for a rehab center. But as any Google ads campaign manager will tell you, they are too broad and too popular. The competition for these keywords is just too high for you to be successful using them.
This isn't to say you shouldn't incorporate these words into your content.
You should.
But you need to make them more specific if you want to target them as keywords. A Google ads campaign manager will recommend expanding on generic keywords, focusing on your geographic region, and specifically addressing addiction recovery.
For example, instead of "cocaine," use "cocaine addiction programs in Iowa."
So if these are the keywords you should avoid, what keywords should you use?
Focusing on Search Intent
One of the most important things a Google ads campaign manager will encourage you to do when choosing keywords is to focus on the search intent of your target audience. Search intent is always more important than relevancy. And it reduces how many competitors you have for that particular keyword.
It's also important to consider whether keywords can be confusing or misleading. For example, words like "hospital," "rehab," and "detox," all have more than one meaning.
Someone searching for a hospital could be looking for addiction treatment, but it's more likely they are looking for a hospital. Rehab often applies to addiction treatment, but it also applies to physical therapy and physical rehabilitation services. And detox can pertain to drugs and alcohol, but might also be about a health detox, or heavy metal detox, or several other types of detoxes.
No matter what keywords you ultimately choose and no matter if you are using a paid service or optimizing for organic traffic, make sure you keep search intent in mind.
A Google ads campaign manager can help you consider all of the factors that affect choosing the best keywords. They'll help you find and optimize the best keywords and improve your conversion rates and overall ROI.