How to be successful in drug recall marketing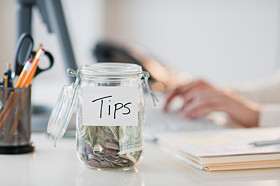 PPC Advertising is all about standing out from the crowd in some way; offering something that the internet user wants and presenting them with that information in a way that is appealing enough to get them to click, trust and then convert. This applies to those US law firms who want to advertise their services in drug recall practice too.
However, the ways in which a viewer is coerced into making a conversion change and develop all the time, because the Internet and PPC Networks are changing and developing all the time too. Changes in society and surrounding cultural developments are but yet more factors that a PPC Manager needs to take into consideration when planning for the PPC future of his or her clients.
Webrageous Studios has a lot of experience and works daily with US law firms on the marketing of drug recall services and enjoys a lot of success in doing so. Thanks to this experience and the number of law firms that Webrageous works with, the company spends a lot of time studying the ways in which PPC is changing in particular for those PPC Advertisers who are concentrating on drug recall marketing.
Therefore, the purpose of this article today is to prepare Webrageous Studios' clients (or perhaps future clients) for the ways in which drug recall marketing needs to change and develop in the near future in order to prepare for and respond to what is likely to happen in Google AdWords PPC Advertising.

Internet users like video and visual advertisements
Video and visual advertisements are becoming more and more popular across the board in PPC Advertising because the majority of internet users are far more receptive to information if it comes to them in a visual form rather than as a conventional text-based advertisement.
Website visitors are more likely to remain on a website for longer periods of time when they are watching videos or looking at diagrams and charts which explain the information in a visual format, much more than if they are just presented with huge lumps of text to plough through.
US law firms concentrating on their drug recall marketing campaigns need to focus on two things here:
1. The visual and audio-visual capacities of their websites.
2. The use of visual and audio-visual mediums in their PPC advertisements
If you are the best US law firm in drug recall law, prove it on your website with a video of past clients giving praising testimonials of your services and the positive results that they achieved in their lawsuits. If you are the best US law firm in drug recall law, make the video testimonial page on your website the landing page for some of your PPC advertisements. Use these videos of praise to prove your company's excellence to the internet users who clicks on your advertisement.
Avoid focusing all your drug recall marketing efforts and budget on the Google Search Network and instead start advertising via the Google Display Network too where visual advertisements and video advertisements are regular options.
Webrageous Studios has a lot of experience and success in the management of PPC Campaigns on the Google Display Network. Your US law firm could benefit greatly from drug recall marketing campaigns on the Google Display Network, using image-based and video-based advertisements. Get in touch with Webrageous for more information.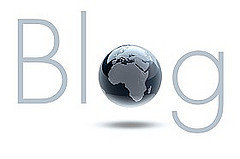 Internet users like innovative and well-constructed content
When an internet user is not there to buy, they are there to investigate and become more informed about your company or a particular area of interest that they need to know more about.
Does your website offer the visitor highly informative and easy-to-understand content? Is a user going to get all the answers that they are looking for from your site and are they then going to trust in the competence of your US law firm above and beyond that of others who are competing in your line of work in your geographic area?
This is the final area of focus and development for the successful implementation of drug recall marketing. Make sure that content on your website is good, correct, informative, detailed, not boring and not overly wordy so that it takes your potential client a year to get through just one paragraph. This is a real turn off.
A US law firm, aiming to generate new clients for their drug recall practice, must have a website full of content that presents its company as an authority in the area.
Do you know a lot about drug recall law?
Make sure that the user knows you do through the detail and construction of your website content on the subject.
So, in short, US law firms concentrating on drug recall marketing need to focus on visuals and authoritative content. Any more questions?… Ask the experts in drug recall marketing at Webrageous Studios to help.