How to Create AdWords Content Campaigns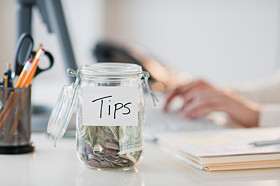 If you are interested in starting a PPC Campaign via the Display (Content) Network, this article is going to be extremely useful to you.

It is an article designed to be a step by step guide to creating your very first AdWords Display Network Campaign. The Display Network has become more and more popular of late because in many ways if offers the PPC Advertiser more creativity and control over their PPC Advertising than the advertisements that function under the Search Network.

In other ways PPC Advertising on the Display Network is a little more random because Google selects your advertisement to show based on less information. However, this can also be seen as a positive feature of advertising on the Display Network. Less time is spent on developing and revising keyword content and more time is spent on developing attractive and incentive driven advertisements.

So, this is how to put your very first PPC Campaign together on the Display Network…
Create a New Campaign
Even though it is possible to run both a Search Campaign and a Display Network Campaign from the same campaign, it is recommended to keep the two separate because they operate and are optimized in such different ways. When you sign into your account, click on the "Create New Campaign" button and make sure that in the settings tab the Search Network button is unchecked and the Display Network button is the option that is checked instead.

To begin with it is best to select the "Relevant Pages Across the Entire Network" option so that you can get access to everything on the Display Network as you start working for the first time. Then you simply save and continue to the next step.
Constructing Ad Groups and Choosing Keywords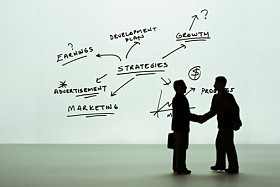 There is a distinctive difference between the creating of ad groups for a Search Network Campaign to that of creating ad groups for a Display Network Campaign.

Why?

Because you will only need a very small handful of keywords per ad group. Google AdWords recommends about 15 keywords per ad group, which is nothing in comparison to the amount that you are probably working with within your Search Network Campaign.

Fewer keywords are recommended for each ad group because the ad groups need to be highly specific on the Display Network. Google is going to use your ad groups to decide which websites to place your advertisements on. For this reason, there must be no mistake in terms of what kind of audience you are looking to attract.

For example, in a campaign on the Search Network, for a website selling cakes you might choose the obvious keywords such as "cakes" and maybe even "chocolate cakes," but you may also opt for some broad match terms such as "desserts" to take into account different ways in which internet users search for information.

On the Display Network, using keywords that are so unrelated within the same ad group is only going to confuse Google. It won't be sure where to place your advertisement and you could end up losing a lot of time, money and effort because of this.

But many smart PPC Advertisers are already building tightly grouped ad groups with very few keywords using a documented feature called Value Track.
Hand-selecting Websites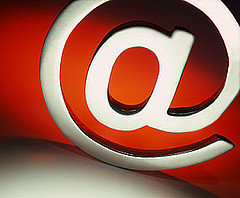 The option exists to manually hand-select websites on which you think your advertisements would be most successful. The option also exists to select a series of categories within which you wish to advertise. This helps to make Google's job easier in some ways, because Google then has less options for which websites to market your business on and you have more control over where your advertisements are seen. However, take caution in thinking that this is the best thing to do without question.

For example, by not selecting any websites or any categories you can test openly on the entire Internet to see which websites come up as achieving you the highest amount of conversions.

Imagine that you are selling cakes (like in the example before). If you select categories and websites that focus only on food, baking and desserts, for example, you might miss out on that spectacularly popular website (that you didn't know about previously) created specifically for celebrations. Lots of people celebrating birthdays, anniversaries and a whole host of other special dates visit that website every day and then suddenly they see your advertisement and they decide to buy their cakes for their parties from you.

If you had selected food categories and specific cake websites, you would have missed out on this excellent and profitable opportunity. So, take care and make sure that you do enough PPC campaign testing first to be sure what system is going to work best for your PPC Display Network Campaign.
Create your Advertisements
One of the best things about the Display Network when compared to the Search Network is the fact that advertisements do not have to be simple text advertisements any longer. On the Display Network, nearly all participating websites support image based advertisements, lots support flash advertisements and some even allow video advertisements on their sites too.

If you need help creating an image based advertisement, the Display Ad Builder tool, provided by Google is the perfect solution. It is easy to use and the templates are simple and to the point.

And that is it!

Simple, isn't it?

What are you waiting for?

Start your Display Network Campaign today.