Attorney Online Advertising Experts
The attorney online advertising experts who work for Webrageous are dedicated to the development and improvement of online advertising for attorneys and US law firms and we have been working in this line of business for many years.
To find out why our attorney online advertising specialists are so experienced and good at what they do, keep reading the rest of this short article. We want to share a little about what we do and the skills we have in attorney online advertising because we know that there are many US law firms out there who need help to make their advertising go just that little bit further.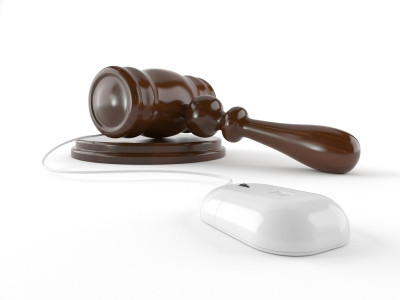 1. Knowledge of online advertising restrictions for attorneys
One of the most important things about attorney online advertising is that there are many rules and regulations which restrict what a US law firm can do in terms of advertising online.
This is why it is so important to find the right kind of expert in attorney online advertising to help lead you through the process and avoid being penalised unnecessarily simply due to a lack of knowledge concerning attorney online advertising rules.
Webrageous is fully aware of attorney online advertising and remains up-to-date with these regulations on a daily basis to make sure that the service we provide for our US law firm advertising clients is the best kind of services available.
If you are interested in working with an attorney online advertising expert and if you want to feel secure in the kind of advertising that you are investing in, contact Webrageous and have our experienced attorney online advertising team look over your campaign on a no obligation basis at any time.
2. Constant success in attorney online advertising for many clients
If you need proof about the kind of attorney online advertising success that Webrageous has achieved for its US law firm clients, take a look at our attorney online advertising results and testimonials by clicking on the link.
We look after the pay per click advertising campaigns of a number of US law firms who specialize in a variety of different kinds of US law and claims. We know how to make changes to campaigns and manipulate the style and focus of the online advertising approaches adopted by attorneys to ensure that success can be found every single time.
We might make changes to your advertisement text, to your website design or format, or we might even make changes to the way in which your law firm spends its online advertising budget. Whatever the issue is with your online advertising campaign, the attorney online advertising experts at Webrageous will find it.
3. Continued research into how to improve online advertising for attorneys and their law firms
What is one of the most important things to commit to in attorney online advertising management?
The answer is…
…to continually research into the many tools and features that can be used to improve attorney online advertising and use that research to make significant impacts on law firm success.
We know about all the new pay per click advertising tools and we know about all the challenges that gradually come up with reference to improving the effect of attorney online advertising as and when those difficulties arise.
Webrageous is at the forefront of attorney online advertising and we are ready to send your US law firm to the very top with our skills in this area today. Call us. We know that it will be worth your while.