Google AdWords InVideo Advertisement via YouTube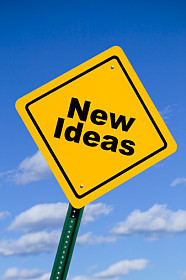 Google AdWords via the AdWords Blog describes an InVideo as "an animated flash overlay that appears at the bottom part of a video that a user is watching."
The question is why are InVideo advertisements so popular? Why are AdWords InVideo advertisements excellent choices for PPC Advertisers who are running PPC campaigns through Google?
The answer is fairly logical… video sells!
Who doesn't love to click on a video and watch a short clip instead of reading a long and, quite frankly, boring article? Who doesn't love to browse through the YouTube video collection, uploading personal videos, catching up on news and reminiscing about those all-time chart-topping music tracks?
Most internet users love a video and therefore as a PPC Google AdWords Advertiser, it would be a good idea to begin tapping into this market by creating an InVideo advertisement as part of your campaign on the Content Network.
There are various different forms of InVideo templates which can be found within the Display Ad Builder tool provided free of charge by Google AdWords. Therefore, the development of these InVideo advertisements is made incredibly easy for everyone; even for the most non-technological of beings.
The construction of overlays (advertisements that are placed over the top of a video on YouTube, done so in a discreet but effective fashion) is one of the most effective forms of advertising within PPC Management to date. Therefore, if you are not making use of this medium already, why not? Get started today!
Advertisements can easily be turned into InVideo overlay advertisements using the Display Ad Builder tool provided by Google AdWords and therefore there really is no excuse. It takes minutes to create an advertisement using this tool and many small businesses are already reaping the advantages of what this Google AdWords feature has to offer.
Approximately one billion videos a day are watched by internet users on the YouTube site and therefore it is a prime arena for investing in online PPC. Talk to your PPC Manager and find out what the possibilities could be for you and your company in terms of InVideo advertisements on YouTube and the Content Network.