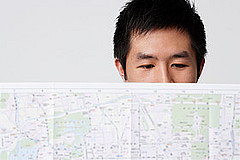 In June 2010, Google AdWords announced a new feature entitled "Analyze Competition," but it was only available to a small number of PPC Advertisers who were using English language AdWords PPC Accounts.
The news on the Google AdWords block this week is that the Analyze Competition feature is now available for all PPC Advertisers to use; those PPC Advertisers who use an English language PPC Account at any rate.
So… what does the Analyze Competition feature allow the PPC Manager to do?
Essentially the tool is self-explanatory from its title, as it enables the PPC Manager to compare the performance of their PPC Campaign to that of other campaigns managed by other PPC Advertisers who are competing within similar keyword categories.
The Google AdWords Analyze Competition feature is another tool which allows the PPC Manager to make more informed decisions about which types of optimization changes are right for the particular PPC Accounts that they manage.
However, the fun does not stop there with the AdWords Analyze Competition tool. Google AdWords has gone one step further with this feature.
The PPC Manager can now also see which search terms triggered their PPC Advertisement by analyzing the most specific sub-categories of keywords in any given PPC Campaign they are managing. This facet of the AdWords Analyze Competition feature is very easy to use and incredibly useful for PPC optimization.
For example, once the PPC Manager has seen the search terms that triggered a certain advertisement, the information that they gather can be used as inspiration for more keyword research and for further development of keywords to put into action within their Google AdWords PPC Campaign.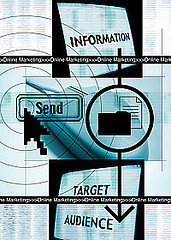 In fact, what is really useful about the AdWords Analyze Competition feature is the fact that if a PPC Manager sees that the search terms that are triggering the advertisement are not related to the campaign's keywords in any given ad group, they have the option to turn these search terms into negative keywords or to make their positive keywords more reflective of these popular internet search terms.
In short, the optimization and analysis of the Google AdWords PPC Manager when utilizing the Analyze Competition feature as part of their PPC Management daily routine will improve.
The best news is that Google AdWords has already promised to add further features to the Analyze Competition tool in the future. Therefore, the potential for PPC Management genius through Google AdWords is just going to keep on climbing.
To understand even more about the new AdWords Analyze Competition feature now, watch the video below: