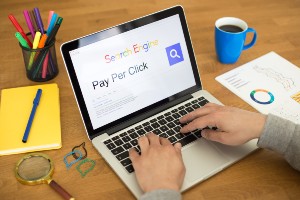 It pays to understand the basics of Google Adwords. But if you want to be successful when it comes to boosting traffic, it helps to work with a pay per click consultant.
If you're like many business owners, you've tried a PPC campaign, but ran into roadblocks that stopped you from reaching your marketing goals. Working with a professional can help you harness the power available through PPC.
Instead of throwing money at a campaign that doesn't work, or worse, reverting to old-school marketing methods, consider hiring a pay per click consultant. Your business will benefit considerably from working with the right consultant.
Here are five ways a pay per click consultant can help you accomplish your marketing goals:
1. Access to Data and Tools
PPC consultants have access to insider data/tools that is unavailable to the public.
This means they can provide you with up-to-date information on ways to achieve higher rankings. That creates better results in your ad campaigns.
Google can change on a dime. They are constantly looking for ways to improve (and complicate) their algorithm.
Working with a pay per click consultant means you'll have access to the most up-to-date information. And you'll be able to use that information to improve your approach.
2. Network of Professionals
A good consultant has access to a network of PPC experts he or she can work with.
Maybe you have a great PPC campaign. But for the best results, you'll need to optimize it. A team of PPC pros can help you put together a comprehensive plan.
3. Google's Adwords Quality Score Program
Google's Adwords Quality Score system is a complex algorithm used to determine the rank and visibility of your ad according to key metrics like keyword relevance and landing-page quality that it considers. Your pay per click consultant will help you understand this program. They'll also assist in making sure that your website is up to snuff.
4. Account Management
A PPC consultant manages your account for you. This saves you time and frustration.
If you have a small business and don't have much time or manpower to devote to your marketing efforts, a good consultant:
Keeps an eye on your campaign
Optimizes it as necessary
Runs reports so that you always know where you stand
5. Recommendations
The best pay per click consultant can tell you when it's time to cut your losses and move on. Not all campaigns work. PPC is a great way for small businesses to get quick results. But if you're not careful, your costly marketing efforts could cost you more in the long run.
A consultant ensures that doesn't happen.
Why work with a professional PPC consultant?
These are just five reasons a consultant can help you.
If you are serious about investing in your business with targeted PPC advertising, make sure the company you partner with has expertise in Google Adwords and can use it to successfully promote your business.