While there are many advantages to paid search advertising there are also some key disadvantages that should be considered and appropriately addressed. We believe the advantages outweigh the disadvantages but we'll let you be the judge as every situation is different.
Lack of Control
One disadvantage to AdWords is not being able to turn off targeting tablets or desktops.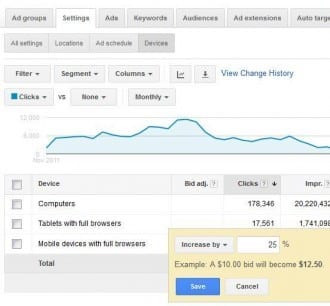 This was an option until AdWords rolled out "enhanced" campaigns. There were many great features included in this rollout but advertisers lost the ability to target just the devices they desired. Practically speaking, you do have a fair degree of control as you can increase your mobile bids by +300% (with no limit on the increase for call only campaigns) or reduce by 90% or 100% to turn off mobile completely. If you don't want to target tablets you're out of luck as desktop and tablets are coupled together. Practically speaking if you reduce your base bid (let's say 50% to start) and then increase mobile bids by 100%-300% you won't see a lot of search volume on desktops or tablets. You will have to tweak your settings to get this right but using the strategy you can increase mobile traffic and reduce desktop and tablets. For more info see here for the scoop directly from AdWords. For a lot of our clients the winning strategy lately has revolved around focusing less on desktops and tablets and more on mobile. Which brings us to our next point….
Click to Call Only Isn't Practical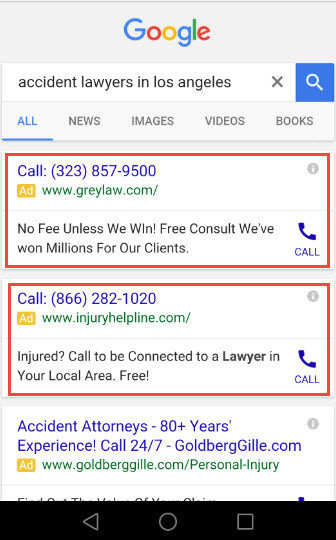 A lot of clients including plumbers, locksmiths, tow truck companies, and attorneys prefer to receive only calls. Click to call campaigns sounds great. But for most clients one major disadvantage of Google AdWords is it limits the volume as your ads aren't served as much as ads that give the option of clicking to call or visiting the website. The practical solution is to design a mobile landing page with several prominent click to call buttons. Here is one website that makes click to call very prominent.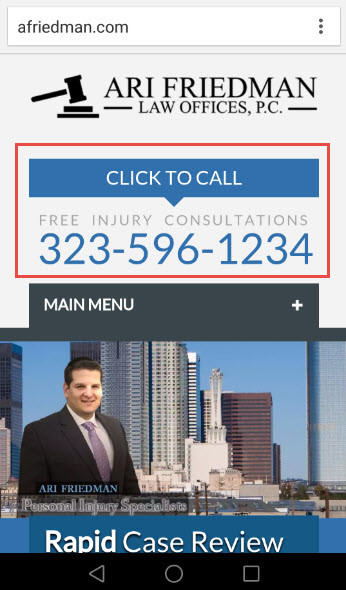 Difficult to Setup Search Retargeting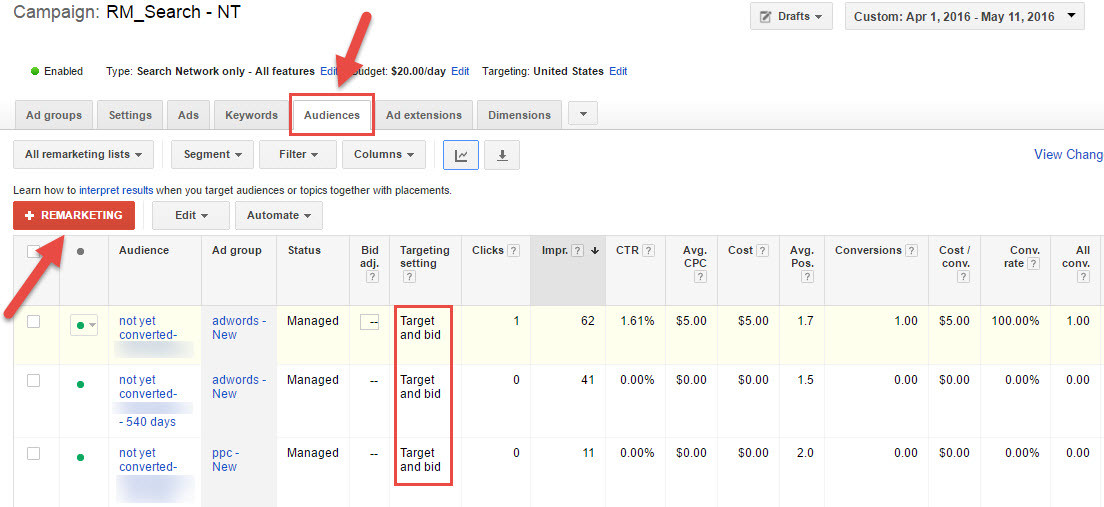 Take a look at the screenshot above. It's very easy to try to set up a search retargeting campaign and wind up showing ads to all searchers my mistake. Notice how targeting is set to "Target and bid" in the example above. This is an example of a search campaign set to only show ads to people who visited the site in the past. If you choose the "Bid only" targeting setting you'll be showing ads to all audiences (including people who have not yet visited your site).
Retargeting is great and we highly recommend this for all businesses. There is no minimum budget so why not give it a try even if your budget is only $20/month. Even for businesses where pay per click doesn't make much sense you may still want to consider remarketing, also known as retargeting. another top campaign by ROI is a branding campaign. It's always a great idea to be sure you appear on the number one spot on paid search for your business name. You don't want other businesses draining away leads who were searching for you.
Risk of Billing Snafus with Bing
We've pointed out a few cons of AdWords. Bing ads is worse. AdWords at least evolves and improves. Bing Ads has stayed fairly stagnant by comparison. It's been amusing to see a billing problem with the old Yahoo paid search platform starting several years ago which also exists with Bing. It allows an agency to select the credit card of another client by accident. See the screenshot below. We have the option of choosing from several other clients credit cards. Thankfully we have never made that mistake but the risk is there and Bing should have closed this bug years ago.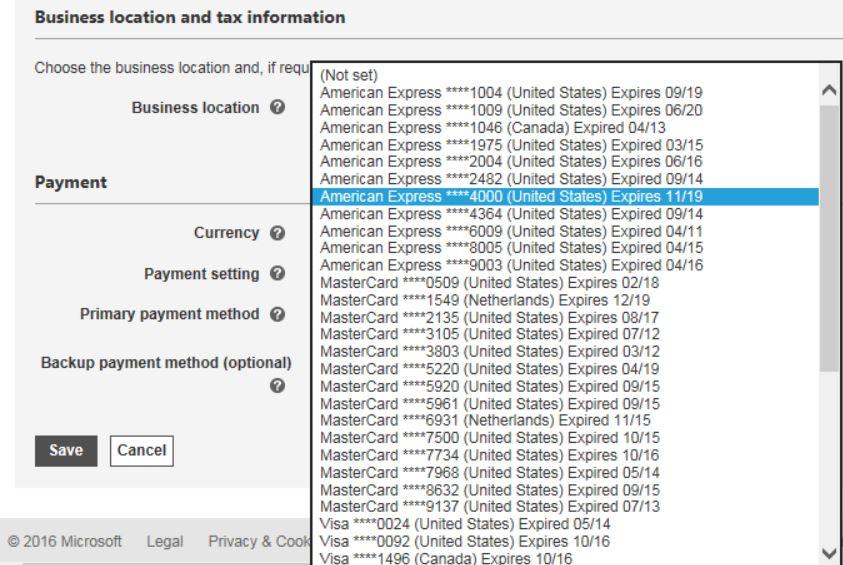 Overall the advantages of paid search greatly make up for the few disadvantages. If we can be of help please fill out our contact form at the bottom of this page or call us using the phone number at the bottom or top of this page.