With an estimated annual spend exceeding $100 billion, the US legal market is thriving. But while there's plenty of raw potential in the market right now, finding the people who are looking for your services can be challenging. Running Google Ads campaigns that promote your firm, help you connect with clients and ensure that you stand out from the competition can be a time-consuming and costly endeavor. And finding the right advertising medium can mean the difference between your firm thriving with the market's growth, or falling through the cracks.
One of the most efficient advertising methods on the market is pay per click Google Ads advertising. If you're looking to build your client base and spread awareness of your law firm, starting a PPC advertising campaign can be a highly effective way to see results. For legal specialists dealing with niche audiences and time-sensitive issues, such as pharmaceutical liability law and personal injury law, digital advertising is often the best way to reach customers because of the way it caters to the unique needs of the legal industry. Integration of best legal process with digital marketing trends will hihgly amplify your criminal defense marketing efforts.
The Digital Advertising Space for Legal Industry is Already Mature
Nearly a quarter of the current advertising market is made up by Internet advertising. Within that space, the legal industry is one of the most profitable segments. In 2012, the digital ad spend for trial attorneys alone topped $52 million, and that figure has been growing steadily since then. Proof of the success of these advertising campaigns can be found in the high level of competition among legal industry advertisers. With the most competitive keywords consistently costing over $100 per click, pay per click advertising is  a lucrative space for law firms looking to build their business. By opting for Google Ads advertising, you don't have to waste time and resources figuring out if your ads are reaching prospective clients. And while the most sought-after keywords can be very expensive, leveraging the experience of PPC experts keep costs down while still giving you great results.
Prospective Clients are Looking for Legal Services Online
Your clients are probably already using search to look for lawyers. Google is oftentimes the first place people go when they're looking for legal advice. Up to 21% of people start their search for a lawyer using a search engine. By building an online presence, you can get exposure for your firm with the people who want your services.
In most cases, the goal of advertising for law firms is getting a prospective client to call or email for a consultation. By leveraging PPC advertising, you're reaching prospective clients on devices from which they can reach out to you directly, which often leads to a high conversion rate. This holds especially true for mobile PPC advertising, where we've seen great results for our clients in the legal industry. Google AdWords has built-in tools to help facilitate these points of contact, including plugins that automatically include a "call now" button in your mobile ads. Developing a deep knowledge of your market demographics and targetting your audience are key in criminal defense attorney advertising campaigns no matter what's your budget.
Target Clients by Your Specialty
Unsurprisingly, most law firms who specialize in a specific space are most interested in finding clients that need those services. To get the most out of your ad spend, you want to make sure that the people seeing your ads are a good fit for your services. The ability to pinpoint and target an audience is where pay per click advertising really excels. PPC advertising allows you hone in on keywords and phrases that relate to your specialty– that means fewer calls from people looking for divorce lawyers when you only deal in personal injury law.
Focus in On Industry Trends
You can also target searchers with the ebb and flow of trends. This is especially relevant for pharmaceutical liability law, where costs for keywords like "mesothelioma" or "Yasmin" can skyrocket overnight as the news cycle covers and highlights new cases, and can fade in popularity just as quickly. Navigating the changes to the market can be challenging and time-consuming, but can also give you first-line access to a fickle and continuously changing market. By working with a pay per click advertising team like ours with experience in pharmaceutical liability ads, you can harness the benefits of pay per click advertising while minimizing risk.
Find Clients Near Your Practice
The web is a big place, but PPC advertising helps make it a little smaller. For some industries, the location of their customers and clients doesn't matter much, but for lawyers and their clients, proximity can make a huge difference. Geo-targeted PPC ads let you focus in on serving ads to potential clients in your preferred locations, whether that's a specific neighborhood, city or state. That focus can help garner better conversion rates and high-quality prospective clients than non-targeted advertising methods.
Get the Highest ROI for Your Advertising Dollar with PPC
For law firms looking to optimizing their advertising efforts and get the most value out of each advertising dollar, PPC campaigns can provide great results. Inbound ad campaigns have been shown to deliver 54% more leads than outbound ad campaigns. And since you only pay for the people who actually engage with your PPC ads, your ad spend is closely tied to the actual performance of your advertisements.
Leverage Our Legal Industry Expertise for On-Point Pay Per Click Advertising
While PPC is an excellent space for lawyers to find new business, it can be a time-consuming and expensive endeavor. The legal industry presents a unique set of demands and needs that require specialists with extensive experience to execute campaigns to their full potential. For individuals and firms new to the PPC advertising game, it can be all too easy to lose valuable resources on PPC campaigns that don't convert.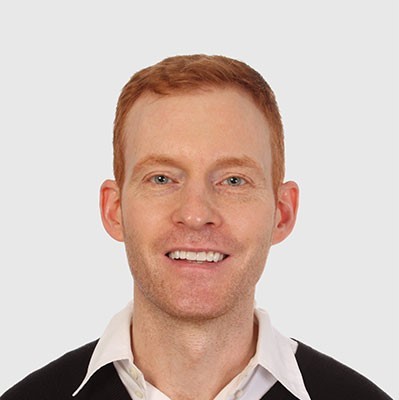 Need Google Ads Management Help?
Free Google Ads account review for
qualified clients
Most clients work directly with the founder
Almost 20 years experience
Webrageous specializes in legal industry PPC ad campaigns, making us a great resource for busy law firms who need high-quality advertising without a headache. Contact us today to discuss PPC solutions that will fit your needs and budget. We can get you started developing an effective pay per click advertising strategy with a great ROI. Without implementing the right checks and balances in your criminal defense advertising you may lose a lot of dollars so be vigilant.
Image Source: Pixabay