When embarking on a new pay-per-click campaign, most marketers still turn to the web as a first resort. These days, the old ways are shortsighted; mobile searches are increasing an average of 400% each year, now accounting for 50% of total searches. If you're not running mobile Google Ads campaigns, you're missing a gigantic opportunity for growth.
By 2015, it's estimated that marketers will spend over $4.39 billion dollars on mobile advertising. It's not too late to get in the game as a front-runner, but you need to act now. Most folks resist jumping on the mobile trend out of overwhelm and confusion; don't let that prevent you from capitalizing on the fastest growing audience in digital marketing.
Is Mobile Google Ads Right for Every Business?
Yes and no. Any company that has a web presence can benefit from a well-executed mobile campaign, but some businesses simply can't afford to leave small screens off their radar. Here are the ideal company attributes for mobile PPC:
Short sales cycle
Physical storefront
Responsive website, or separate mobile site
It's obviously not wise to launch a mobile Google Ads campaign if your site itself is not yet mobile friendly. As a first step, ensure customers can access your site and content effectively on their small screens. Next, do not assume that the efforts you launch on the web are applicable in mobile too. This is not a one-size-fits-all undertaking; make sure you educate yourself on current mobile Google Ads trends and note how the spaces differ. Follow the tips below and you're well on your way to a triumphant mobile campaign!
Elements of Successful Mobile Landing Pages
You obviously need an intelligently designed landing page for your ads to point to; here are the essential components that must be present:
Easy to navigate content with text that is readable on the smallest of smartphone screens
Mobile-friendly links and related navigation
If you have a physical storefront, ensure your address and contact information is present and clear; this will aid in your overall SEO efforts
Clearly articulate and display your preferred method of contact. Remember that mobile users can click your number to instantly call you. You can also set up email or contact forms for mobile devices too; just make sure it's obvious how users can contact you to learn more.
Double check that NO ZOOMING is required for usability
And most importantly, get to the point of your messaging straight away. Mobile users have a miniscule attention span; you must engage them clearly and quickly to see stellar results.
Setting Up the Perfect Mobile Google Ads Campaigns
Just like web-based PPC campaigns, the set-up is crucial to success. Take your time with this stage and double check every segment, otherwise you risk a lot of wasted time and money. For best results, trust a professional PPC manager, as these are tricky tasks indeed.
If you're going it alone, here are the main points to consider:
As mentioned before, don't ever launch a traditional Google Ads campaign concurrently on mobile devices. A separate mobile campaign is essential.
Additionally, you'll want a separate campaign for all major devices, like Android, iPhone, and tablets
Getting your settings right is paramount too; here are some tips for the four main ones:
Network settings: Out of the gate, the best option is to focus on the search network, rather than venture into the display network
Location targeting: Go for the gold here and be as targeted as possible. This is especially true for businesses with actual storefronts, but is still very important to virtual businesses too. Don't try to conceive of a campaign that fits all demographics – be specific, it pays off.
Device targeting: As mentioned above, target ONLY mobile devices, and it's a bonus if you target specific devices too.
Ad extensions: Use as many as possible, including location, sitelinks, and social extensions. Use as many as are relevant to your campaign and business; they each help target your campaign all the more.
Managing Your Mobile Google Ads Campaign
Once you've completed the set-up details, here are the aspects of successful campaign management:
Keep your ads in the top spot by creating an automated rule that will automatically increase the bids for your keywords if they fall below the number 2 position. Bids that don't land you in place 1 or 2 simply won't do enough to assist in your efforts.
Keywords should be very, very specific, and action-oriented. Bids should target searchers who know what they are looking for, not those still in the midst of research.
Create negative keywords for non-action search terms like "what is" and "compare" – identify words that are simply not relevant to your campaign's goals, and weed them out for best results
Create ads that specifically speak to the location and device you are focusing on; as mentioned before, the more targeted your PPC campaigns are, the more potential they have to being a home run
As you can clearly see, while there are some similarities in web-based PPC and mobile PPC, mobile has plenty of intricacies and nuances that require special treatment.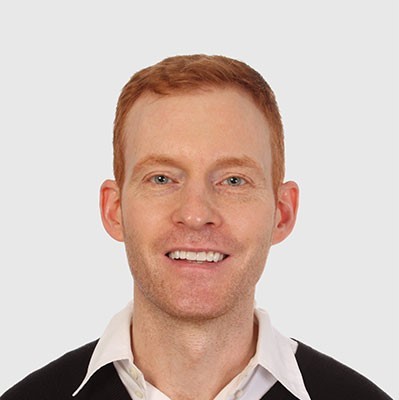 Need Google Ads Management Help?
Free Google Ads account review for
qualified clients
Most clients work directly with the founder
Almost 20 years experience