E-tailers have a myriad of marketing challenges, and tops on the list is maintaining affordable and high performing Google Ads campaigns. From managing keywords to drafting stellar ad copy, there's a lot to master when it comes to ecommerce PPC. Your sure-fire solution is always to hire a Google Ads pro like Webrageous; if you're still keen on going it alone, heed the following tips and you'll have a definite head start on your competitors.
Tip #1: Include Pricing in Your Ad Copy
Google Ads campaigns for ecommerce sites are not about targeting the most number of clicks, but rather, garnering the most relevant clicks. When you include pricing for your featured items, you're automatically narrowing the field and ensuring the clicks are qualified customers. Some marketers choose to hide pricing until visitors reach the actual sales pages, yet stats show repeatedly that buyers are not easily fooled. When a user is shopping for a specific item, they almost always have a price threshold. Since you're paying for every click you receive on your ads, an excellent way to guarantee conversions is to call out the price in your ad copy.
Tip #2: Use Specific Brand Names and Model Numbers
Bidding on the highest converting keywords is essential to Google Ads success. When you run an ecommerce site, your best bet is targeting customers that are ready to buy your products, not those that are still in the researching phase. One way to capitalize on this strategy is to include specific model numbers and exact product names in your ad copy and keywords.  Anyone searching for something as targeted as a model number is obviously ready to purchase that product. Crafting a very product-centric keyword strategy is an excellent way to boost returns on your PPC campaigns.
Tip #3: Master the Art of Optimization
PPC is a game of words, price points, and overall optimization. If you're targeting keywords and placements that are highly competitive, you are naturally going to need to pay more for those clicks. If, in turn, you're not on top of performance monitoring for all your campaigns, you will grossly overpay and devalue your PPC efforts. PPC price per click charges may continue to increase, while your sales may not follow suit. The solution? Halt the worst performing keywords and placements as fast as possible to shore up wasted costs, and refocus on higher performing combinations.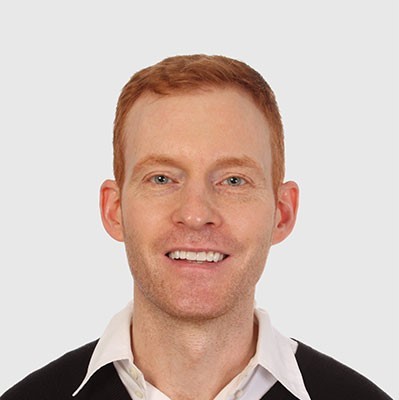 Need Google Ads Management Help?
Free Google Ads account review for
qualified clients
Most clients work directly with the founder
Almost 20 years experience
One of the smartest ways to ensure you properly optimize your campaigns is to create a benchmark that defines your price per conversion caps. Include a targeted price, and a max point that still results in a higher ROI for your business. This will prevent you from being deceived by keywords that drive impressive numbers of clicks, but are out of your targeted price range, and therefore too expensive to warrant any benefits to your ecommerce website.
Tip #4: Track Negative Keywords
PPC campaigns, more than any other strategy, require staunch dedication to report analysis and performance metrics. Make it a habit to run search query reports at least monthly, but ideally weekly, and study all keywords that have garnered clicks from your campaigns. If you are also running display campaigns, create placement performance reports as well to identify placements that are attracting high numbers of clicks.
Your first instinct will be to highlight your highest performers, but take the time to log the most underperforming keywords and placements as well. These will highlight those that are the least relevant to your products and site, which in turn will save you serious cash down the road to spend on more targeted buys. These unrelated placements and keywords should be logged as "negative keywords" – this optimization strategy will do wonders to keep you from irrelevant clicks and impressions. Taking the time to monitor negative combinations helps expand your budget and focus on tactics that are proven performers.
Tip #5: Keep a Close Eye on Your Competitors
Keeping tabs on the efforts of your competitors is another intelligent way to keep your ecommerce site on the cutting edge. Bid on the same keywords as your top competitors to keep them from gaining traction over your original efforts. In order to take a peek at their campaigns, use any one of the free competitive intelligent tools which give access to their top performing keyword strategies. Study keywords, placements, creative, and landing pages for inspiration, and to spy on what may be working on their side of the fence as well.
The tips offered above work for seasoned PPC pros as well as those just starting out in the world of paid search. To boost your efforts tenfold, contact a Webrageous PPC specialist anytime to discuss your options for dominating this space. PPC is a difficult space to master, but with such huge potential for profits and pay-off, it's a tactic you can't afford to ignore.