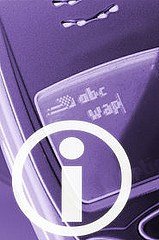 How important is the growing medium of mobile advertising for personal injury law firms? How often is it that potential personal injury law firm clients search for that perfect personal injury lawyer whilst on the move?
In today's busy world with people constantly moving from A to B and with little time to spare, the mobile medium for online advertising is actually very important for everyone. Personal Injury Law Firm Advertising online today is also something that many people search for when on the bus or train to and from work.
A few years ago, many people missed out on a huge percentage of the online audience by ignoring the developments of Firefox over Internet Explorer, for instance, and that was most definitely a big mistake.
Therefore, we should really learn from the past. Personal injury law firm marketing must keep up with modern technology and with the developing way in which society functions. Without this, personal injury law firms can die a horrible online death.
If the majority of the world is beginning to move towards mobile search via mobile telephones and the ipad, for example, then our pay per click advertising approach and design needs to meet those requirements too.
This is definitely true in the case of personal injury law firms. The busy woman who has a husband who suffered a fall at work, and who now cannot do anything, needs personal injury law firms to be advertising via the mobile network where she can make contact and do research 24 hours day if she so chooses to do.
She need to pick the kids up from school, do her important research into personal injury companies and contact her interviewer without delay.
She may well still call you over the telephone to speak about her case in person, but she will utilize the powers of the online mobile network to do those primary investigations.
The only thing left to be discussed is the way in which a personal injury law firm might be able to focus their marketing efforts online in order to take advantage of the mobile internet network.
In order to become a little more mobile internet advertising savvy, read the detailed Webrageous articles entitled, Personal Injury Law Firm Websites for the Mobile Network.