***For Immediate Release***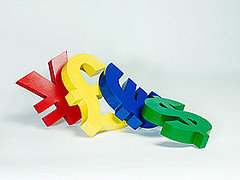 RENO, Nevada — The head of a local firm that manages pay per click campaigns for law firms, retailers, and service providers, says his clients are remaining profitable despite the economic downturn.
David Chapman, Director of Sales and Marketing of Reno-based Webrageous Studios, specializes in helping firms get the most out of their Internet advertising and marketing – specifically, he fine-tunes their "pay-per-click" advertising to bring in greater numbers of qualified clients and customers.
How does it work? Do a Google search and you'll often see a list of "sponsored links" on the right-hand corner of the web page you call up. Those sponsored links are how Google generates its profits — billions of dollars each year. Every time somebody clicks on a link and is taken to the website of a particular business or firm, Google earns money – sometimes more than $40 per click. It may seem like a lot, but not to businesses and firms whose profitability depends on getting qualified clients and customers.
Just ask the San Francisco law firm of Schneider & Wallace, one of Chapman's first clients. Five years ago, the firm contacted Webrageous about fine-tuning their Google AdWords ads to attract more potential clients to its website. Schneider & Wallace specializes in class-action cases involving unpaid wages, and so potential clients were invariably searching for a lawyer via a Google search, following a pay-related dispute with an employer.
Chapman said he analyzed the firm's pay-per-click account and made some adjustments in its pay-per-click advertising. Within weeks, the firm's partners were pleased to see ever-increasing numbers of potential clients being directed to the firm's website via its Google ads.
"Our web traffic has gone crazy!" founding partner Todd Schneider said, referring to the fine-tuned pay-per-click ads. "We're getting a ton of traffic to our site."
Before becoming a client of Webrageous, Schneider & Wallace was getting about 34 potential clients per month via just one of several campaigns using pay-per-click ads, and they were paying about $50 for each potential client. Two years later, web traffic was soaring — about 450 potential clients per month (a 1,775 % increase) at a cost of about $4 each (a 92 percent decrease in cost per lead).
Besides fine-tuning a firm's Google ads, Chapman says he has helped clients spot "click fraud," a situation in which the "clicks" on Google ads are not coming from serious potential customers. "It's something most clients don't know how to spot on their own," says Chapman, a graduate of Brown University.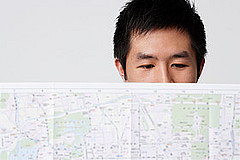 By spotting unusual trends in a client's web traffic, he says he has spotted click fraud and helped his clients get their advertising costs adjusted.
A year ago, Chapman said the economic downturn prompted him to improve his marketing efforts to attract new clients. Accordingly, he began to aggressively promote his firm's unique "pay-for-performance" offer.
"The pricing model is simple," he explains. "Clients don't receive an invoice for pay-per-click management until Webrageous Studios increases leads or sales generated from PPC by 25% or more, or cuts PPC costs by over 25%. This pricing model will be made available to many new clients spending over $10,000 per month on pay-per-click.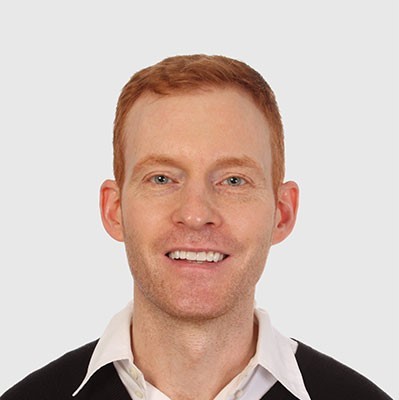 Need Google Ads Management Help?
Free Google Ads account review for
qualified clients
Most clients work directly with the founder
Almost 20 years experience
"We know that firms can be reluctant to make big financial commitments during a recession; with this pay-for-performance model, they can increase their sales with absolutely no risk."
Over the past year, Chapman said his newest clients have reflected the realities of the tough economy. They include law firms specializing in bankruptcy; and a company specializing in credit repair.
All were attracted by his pay-for-performance model, which he said is unique among management firms like his. All of which underscores the need to work smarter in a down economy, he says.
For more information:
David Chapman
855-945-1596
www.Webrageous.com