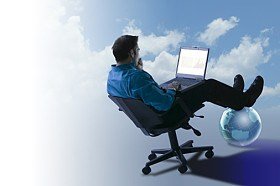 There are many PPC Management Companies that would be more than willing to take on responsibility for the management of your PPC advertising campaign. It doesn't take long to do a quick Google search to find a list of companies to choose from, but the problem is in knowing which one to choose. Some good advice to follow is to look for PPC Management Companies that offer something a little more than the average; ones that can boast access to features that set them apart from the rest. For example, Webrageous Studios has its own personal Google AdWords Representative; a feature of the company that makes an incredible difference to the quality and success of the PPC management that it provides.
The Google AdWords Representative that works with Webrageous Studios has been part of its team for four years now. He is an amazing source of support, advice and expertise and the company is indebted to him and his work every single day.
Not only does Webrageous Studios continue to receive Google AdWords Phone Support through its Google AdWords Representative, but it also utilizes the PPC management skills and knowledge of its Google AdWords Representative in the general day to day business of all its PPC advertising campaigns too. Webrageous Studios' Google AdWords Representative has been involved in the development of advertising text for campaigns and has also supported the company in the research of new keyword material. In addition, the Google AdWords Representative alerts Webrageous Studios to new programs and tools before they are even available to the general market.
For example, the Google Remarketing Tool was made available to Webrageous Studios whilst it was still in the beta testing stage at Google. This is because Webrageous Studios was personally invited onto the test program by its Google AdWords Representative. Many of the company's PPC clients benefitted tremendously from the advanced access to the Google Remarketing Tool. Why not take the time to read more about the positive effects that its Google AdWords Representative has had on the company by reading the detailed article on the subject on the website?
Therefore, if you're looking for a PPC Management Company to begin managing your PPC advertising campaign, always look for a company that can offer something a little bit more than the rest. Webrageous Studios, and its Google Adwords Representative, form a partnership above and beyond the norm of good PPC advertising management and immediate contact with one of its Google Adwords Accredited PPC Account Managers can be made by clicking on the Contact Tab in the top right hand corner of this site.