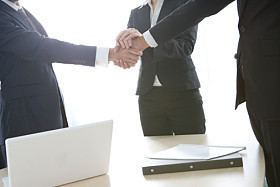 There are many Google AdWords consultants that would be more than willing to support you in managing your PPC advertising campaign. The problem lies in choosing the best consultant for the job.
here are 3 Tips to help you choose the right consultant for you
Test their knowledge!
The last 10 years has brought a huge increase of firms and individuals who claim to be experts. some are extremely knowledgeable and others are likely only slightly more knowledgeable than you about AdWords. Ask the tough questions when you interview someone. We recommend a join.me meeting or skype screen share. Ask these questions of the person who will actually be managing your account. It would be a huge red flag if they can't answer these basic questions: show me where I would adjust the frequency cap of a display campaign (it's towards the bottom of settings as of May 2016 but this may change with the upcoming redesign), show me where I can see the number of people on a remarketing list, and ask them to show an account that they actively manage. Have them show you the change history. You should see At least 30 changes a month spread out over at least four different times. if you only see three or four changes it's a good sign to run for the hills and find someone else. Many of our larger accounts have hundreds of changes throughout each month.
Check their reputation carefully
It's worth your time to check out the Better Business Bureau profile of anyone you are considering hiring as a PPC management consultant
Decide if full-service management is better than consulting
If you are spending more than $2000 per month then set it and forget it is probably not the right way to go to managing your AdWords account. Your competitors will be adjusting their bids and you will want to maintain the right position in the search results. You will also want to adjust your balance of traffic between desktop and mobile over time as one or the other becomes more competitive. And remember that over time the features of Google AdWords can change. For example in late 2016 ads are changing from 1 title line to 2, and you will have 30 characters in the title instead of 25. So ads will need to be adjusted. And new features are rolled out all the time. given the constant flux of Google AdWords it may be best to go with full-service management.
If we can be of service please contact us. we would love to help you improve your Google AdWords account.