Google +. What is all the fuss? Is it a useful networking tool for online advertisers? If so, how useful?
Google + is going to be very useful to online paid advertisers in the future for one specific reason… The way in which it helps to create circles of contacts that are clearly divided into specific groups and demographics which will make targeting potential customers that much easier.
What is Google +?
Google + is the social networking idea created by the masterminds at Google. It comes complete with a variety of different features which make it an excellent resource for advertisers of many diverse businesses who want to expand on their paid online advertising and reach out via social networking too.
The most important feature of Google + that makes it slightly different to other social media networks (such as Facebook and LinkedIn, for example) is the feature known as Google Circles. This feature allows you to link your contacts in "circles" so that they can be organized by Friends, Work Colleagues, People of Love the Same Music as You, etc.
"Circle" titles are up to you and you simply drag and drop your contacts into the different groups so that it makes sharing information with each group that much quicker and better targeted. The targeting nature of Google Circles is what makes it such a useful tool for online marketing campaigns. (We discuss this in depth further on in the article).
In addition to Google Circles, Google + gives the user the following:
Sparks, which is just like a Google Reader and means all your interests for the day are in the same place
Video Chat
Group Messaging
Instant Mobile Phone Uploads
An Android application so that everything Google + has can be accessed from your mobile device, which is an essential feature for most people today, particularly in the US and the UK
How can you become involved with Google +?
Signing up to Google + is easy to do, just click on the link and follow the instructions. You can also stay up-to-date with Google + developments, considering that it is a very new social platform and is still in its baby stages, by following the GooglePlus Tweets on Twitter.
If you are serious about improving the presence and effect of your online marketing campaign in general, Google + is the social networking platform that you need to become familiar with. It has more to offer the paid search advertiser than the other social networking platforms because it is directed more towards the businessman and woman with all of the cool and exciting features that the likes of Facebook likes to invest in on top.
Is it too late to make use of Google +?
Google + came out of testing stage at the end of June 2011 and is still in its early stage. Therefore, you are not too late to start tapping in to the marketing possibilities of Google + today.
Remember that the service is relatively new and so we haven't seen the best of Google + and its potential for helping online marketers better reach their online audience. This is why, in the early stages, it is well worth becoming part of the online social networking Google + world.
How will Google + be useful to your Paid Online Advertising Campaigns?
Now to the real details about Google + and its advantages for online marketers from all walks of life…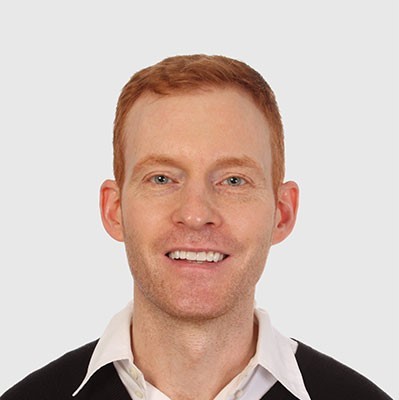 Need Google Ads Management Help?
Free Google Ads account review for
qualified clients
Most clients work directly with the founder
Almost 20 years experience
When you friend someone on Facebook, you might have something very simple and base in common, but little else. For example, when you go out you both like the same bar, but apart from that there really is little else you have in common with that person. This is why online marketers who try to use Facebook to attract more interest from the friends of people who have already shown an interest in their product / service fall flat on their faces.
However, our modern world is infatuated and obsessed with the idea of sharing information with others and knowing exactly what is going on in the world with every spare second that we have available. This is why social networking is essential to any online marketer, even if your PPC Advertising Campaign is already doing well, for example. The question is not whether you should be part of social networking, but what network is the network for you and your business. Google + looks to be the answer that "serious" businessmen and women have been looking for from social networking for the past few years.
Google + has not yet become what it could be in a few years, but the circles idea is in place and it will work. If you can be connected to someone by a circle and be connected with other people in the same circle who share your love of cuisine, for example, this is a much more refined social network for business purposes than just being a "friend" on Facebook or seeing the "family" members of possible clients on the same. Facebook is all about sharing and being social. Google + social networks are about enterprise and making links that work for marketing purposes above and beyond anything else.
Think about the potential that Google + has and sign up because of what it is going to become: a social networking world where all the online relationships, actions and interests of every single person are beautifully boxed into very specific categories.
This will enable ANYONE with a real marketing interest and budget online to pick and choose which circles to target like picking a single dish off of a menu in a restaurant.
Trust in Google +, sign up now and be ready to let Google do their magic for you and your social networking needs in the coming years. The focus with Google + is business.
Market your business online well. Use Google + today.