Google AdWords Management is designed to be as accessible as possible so that anyone can open up an account and begin to manage their online advertisements independently whenever the need might arise.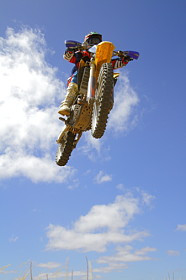 However, Google AdWords Management for Non-Profits is without a doubt a little more specialized than most forms of AdWords Management. This is why it is important to contract an expert in the field to help guide you towards online advertising success.

Why is it important to employ a Google AdWords Management Expert specializing in PPC for Non-Profits?
One of the main reasons why Google AdWords Advertising is so popular relates to the endless source of free help and advice made available by Google for both new and experienced online advertisers so that they can manage their accounts independently.

New advertising tools for Google AdWords Advertisers are developed all the time and, once successfully passed through the BETA testing stage, they are made available for all advertisers to use in order to better optimize their individual campaigns. Advertisers are also able to access endless reams of advice from PPC Advertising Blogs, such as this blog written by the PPC Experts at Webrageous, which help illustrate how to make further improvements and which offer tried and tested solutions.

However, in our experience, Non-Profit organizations that are looking to start advertising via Google AdWords, or that need to learn how to extend the successes of their PPC Advertising Campaigns, normally achieve better results from working with a PPC Management Company which specializes in the Google AdWords Management of Non-Profits, like Webrageous.

Why is this?

1. Unstable Staffing Structures and High Turnovers
The first and main reason why Non-Profits tend to outsource their advertising needs is because the turnover of staff in Non-Profits is normally really high.

Many people are volunteers, there are always lots of interns working on specific projects for marked periods of time only and those who do form the main core of the organization are often very busy with the actual management of the organization itself.

This means that there is little continuity when a Non-Profit tries to independently manage its Google AdWords Campaign, little progress can be made and the organization hardly benefits from the effort made.

When an expert Google AdWords Management Company takes on the responsibility, continuity is easily achieved, despite high staff turnover within the organization, and the time required to devote to those advertising campaigns is met, which naturally means that online advertising results are improved.

2. Avoid Wasting Budget
The second reason for choosing to outsource the Google AdWords Management of your Non-Profit to an experienced company is to avoid a waste of advertising budget.

If the PPC Management of a Non-Profit's campaign is poor, budget is wasted and Non-Profits are never in a position where they can afford to lose money. Therefore, outsourcing Non-Profit Google AdWords Management to a professional PPC Management Company, like Webrageous, actually saves money in the long run. It is a much better move to make than managing campaigns from within the organization.

3. The Google AdWords Non-Profit Grant
Google AdWords also offers what is known as the Google AdWords Non-Profit Grant. The grant offers large budgets ($10,000 per month, for example, is one of the grants available) to all those Non-Profit organizations that successfully pass through the application process.

Therefore, it is essential for Non-Profits to receive specialized input and experienced advice from PPC Management Experts in order to successfully pass through the application process and receive the monthly grant available.

Why choose the Non-Profit Google AdWords Management Experts at Webrageous?
If there are other PPC Management Companies, besides Webrageous, that offer Google AdWords Management Services specifically for Non-Profits, why choose Webrageous?

In simple terms, there are three main reasons why Webrageous believes that its Non-Profit Google AdWords Management provides the best kind of management available. They are:

1. We are Google AdWords Qualified
When a PPC Management Company advertises its services in Google AdWords Management, this does not mean that it is Google AdWords Qualified. You must check this detail carefully if you want to ensure that you are paying for the best in Google AdWords Management available.

All the PPC Managers at Webrageous are Google AdWords Qualified. Indeed, all our qualifications were actually updated last month as we consider it to be a vital prerequisite for managing the advertising needs of any client that our company serves. All our PPC Managers also hold Masters in Marketing and one of our PPC Managers lectures in Marketing at university level.

2. We have successfully taken Non-Profit Organizations through the Google AdWords Grants process before
If you want to pay someone to manage your Google AdWords Campaign, it is a really good idea to select a company that has already successfully lead other Non-Profits through the Google AdWords Grants process for obvious reasons.

Webrageous has this experience and this puts our PPC Managers at a distinct advantage when comparing the services that we offer with others in the industry who cannot claim to have had the same success.

3. We can provide extra services in Web Design / Optimization and the generation of Online Content for those organizations that meet our requirements
Before becoming an online marketing management company, entirely devoted to the management of PPC Campaigns, Webrageous started out as a web design company. Our beginnings in the world of web design have enabled us to offer optimum website optimization which helps improve the results of all PPC Campaigns that we manage, of all shapes and sizes.

In addition, we are sometimes able to offer website design, from scratch, for a select few of the Non-Profit Organizations with which we work. This is an attractive bonus for our Non-Profit clients that really do benefit from our specialized input.

If you would like to discuss any of the above in more detail with one of our PPC experts, contact us directly by clicking on the contact tab in the top right hand corner of this site. There is no obligation in contacting us and we will be able to easily clear up any doubts you might have about our services at any time.

We are looking forward to hearing from you shortly.