The buyer's path to conversion isn't always straight and narrow. According to Google, as many as 60% of buyers start their purchasing journey on one device and finish on another. Tracking your prospective customers throughout their journey and understanding how they make decisions are critical parts of understanding how you can tailor your PPC campaigns to reach the right audience.
To fill this information gap for their advertisers, the AdWords team has updated their cross-attribution reporting. The new reports are designed to provide clear, actionable information about user behaviors. These reports are a valuable tool for advertisers and have the potential to change the way advertisers think about their audience and their PPC advertising campaigns. In this article, we will look at what's included in AdWords' three new cross-device attribution reports, and how to use them gain more insight into your campaigns' performance.
Getting to Know The New Cross-Device Reports
Devices –

The "devices" report shows how much cross-device activity is happening on your account overall. This report provides a high-level overview of what kinds of devices are important to your campaigns.
Assisting Devices –

The "assisting devices" report focuses on how often certain devices provided an "assist" to a conversion. This report is useful for fine-tuning your bidding strategy across devices.
Device Paths –

The

"device paths" report illustrates the most common conversion paths that your audience takes across multiple devices. Again, this report can be useful for adjusting your bids, and for gaining stronger insight into common buyer journeys.
How to Use Cross-Device Attribution Reports to Improve Campaigns
The introduction of these new reports can be leveraged to improve the performance of your campaigns. AdWords recommends several actions to get the most out of these new reports:
Use Attribution Models Other than Last-Click Attribution: In a world where your audience may see many ads across many platforms before they convert or make a purchase, last-click attribution doesn't always tell the full story of what ads and messaging are working well. Want to change up the way your attribution models work based on device paths or conversion-assists? Using cross-device attribution reports can help you move beyond last-click and determine which points in the buying cycle are most impactful.
This information can help you better understand your users and anticipate buyer behaviors more effectively. The more granular "assisting devices" and "device paths" reports can be especially useful for determining which devices might be contributing to your conversions.
Update Bid Adjustments: If you're using automated bidding to manage your campaigns, cross-device reports can help you make your advertising dollar work harder for you. Since Google reinstated device-level bidding earlier this year, you can adjust your bids to focus on the devices that you know will convert the best. This pinpointed bidding strategy can help improve your visibility when viewers switch between devices, ensuring that when your audience moves to the device that they're most likely to make a purchase on, your ads are front and center. The higher-level "devices" report should be your go-to report for determining which devices you'll want to focus your ad spend on.
Leveraging Report Data to Develop Better Ads
You may also want to use the data from cross-device reports to improve your ads and optimize them for multi-device conversion paths. You can optimize your ads to accommodate common user behaviors. For example, if your reports reveal that many of your conversions are coming from people who view your ads on both mobile and desktop, you may want to make sure that any campaigns that you have running mobile-only or desktop-only have consistent, cohesive messaging. This will help ensure that your brand has a more memorable impact across multiple interactions.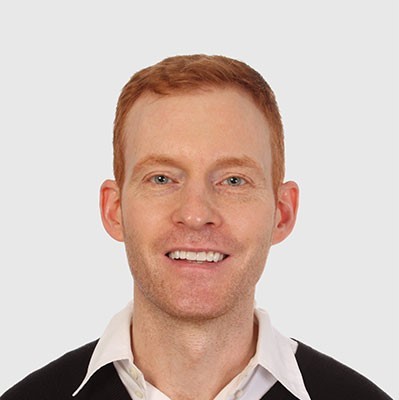 Need Google Ads Management Help?
Free Google Ads account review for
qualified clients
Most clients work directly with the founder
Almost 20 years experience
Another step you may want to take if you notice that many people view your ads on multiple devices is to simplify and clarify the language of your ads to optimize for mobile screens. Gaining a better understanding of cross-device user flows can also be useful for honing more impactful ad copy. While the introduction of expanded text ads has made it easier for advertisers to craft effective mobile PPC ads, it's still important to take mobile and desktop users' respective behaviors into account when you create your ad strategy. 
Managing Complex AdWords Campaigns with Webrageous
With any change to the AdWords platform, you may need to change up your advertising strategy to optimize the resources that you have available. Webrageous has been managing PPC campaigns for over a decade. We have experience with a wide range of campaigns with both complex buyer journeys and in highly competitive spaces.  
If you're curious to see how leveraging the data you'll find in the new cross-device attribution reports can help give your campaigns a boost, we can help. The Webrageous team can provide you with the strategic campaign management you need to benefit from these new cross-device attribution reports. To learn more about our services and how we can start improving your PPC campaigns today, contact Webrageous now.  
Image Source: Pixabay