Google announced that starting on February 6, 2017 AdWords call extensions will be automated.
What are call extensions?
Call extensions allow advertisers to add a phone number on their ads, giving the possibility to potential customers to call the business directly by just clicking on the ad. Of course the settings allow advertisers to show those extensions only when the business is open or when somebody is actually available to answer the call. It is also possible to set conversion tracking on call extensions and by doing so gathering useful metrics. All this makes call extensions a great feature to add in your AdWords account and we could only recommend advertisers to use them.
What is changing?
Starting on February 6, call extensions will be automated, which mean they will start generating automatically.
How is that possible you wonder? Well, Google will simply use the phone numbers featured on your business landing page.
If you are among the advertisers who feature phone numbers on their landing pages, you have more than likely received a notification email from Google already.
What are the benefits of this automation?
In theory this change is quite positive regarding the more and more mobile connected world we are living in. Google confirmed with the announcement that "This year, mobile search engines are predicted to drive nearly 33 billion clicks-to-call to businesses globally, almost 19% more calls than from mobile pages alone. Using Google call extensions, you can get more calls by making it easy for people to call you right from your mobile search ads."
This change was therefore decided in order to give advertisers more visibility and make it easier for potential customers to contact them.
How will this affect advertisers already using call extensions?
This change won't impact advertisers already using call extensions as in this case nothing will change for them. Google has confirmed that if you already have call extensions set up in a campaign, Google will not add other call extensions.
And what about advertisers using dynamically generated Google forwarding numbers instead of their business phone numbers? Google has confirmed too that automated call extensions won't be generated for now when dynamic phone numbers are detected on the website… I wonder what that "for now" means, it seems that further updates on call extensions are more than likely to follow…
How to opt out of automated call extensions?
If you are however skeptical and not sure that Google is not going to mess up with your dynamic number insertion, or if you just don't want to pay for calls from your ads, you still have the opportunity to opt out of those automated call extensions.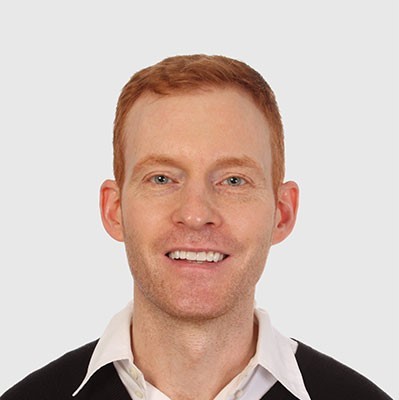 Need Google Ads Management Help?
Free Google Ads account review for
qualified clients
Most clients work directly with the founder
Almost 20 years experience
You can do so before February 6 by following those easy steps:
Navigate in the ad extensions tab in your AdWords account
Select "Automated extensions report"
Expand the "Automated extensions options (advanced)" and click on "Edit"
Select "Do not use specific automated extensions for this account"
Select the option to prevent the creation of "Automatic call extensions" and click "Save"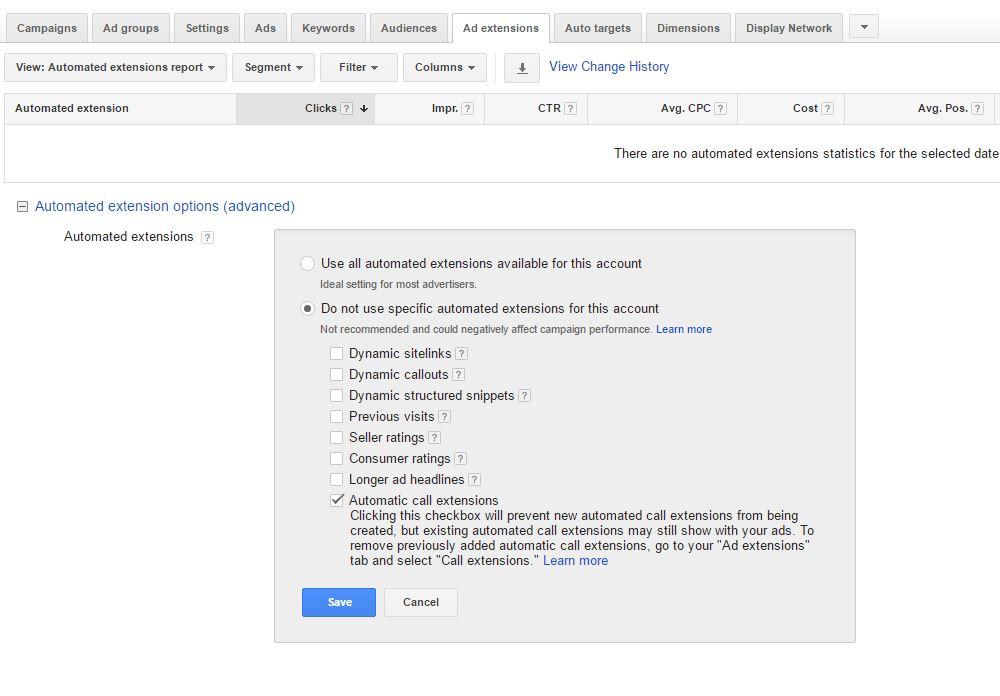 If you want to opt out of automated call extensions after February 6, you will need to go in your call extensions tab and remove the ones that might have been created.
Other related changes announced recently.
It seems that Google is concerned by call extensions a lot lately, as a few days before they also announced that starting on January 19, local phone numbers associated with a business location will be showed when location extensions are displayed, even if a different phone number is set up in call extensions.
Advertisers shouldn't be panicking though as this will only happen when the location extensions are displayed (most advertisers won't probably notice any significant changes), and it does make sense in order to make sure the information is consistent between paid ads and organic results.
However the problem with this change is that advertisers will lose the ability to track those calls as conversions.
Advertisers should now first review their Google My Business listings and make sure that each location displays the accurate phone number.
And if you are still not happy with this change and you realize it will affect you too much, you can submit a form before January 19 in order to opt out of local numbers being showed in location extensions.
After January 19 you will still have the option to unlink your Google My Business account from your AdWords account in order to avoid local phone numbers to display.
Image source: Google