Finding a reliable way to collect and convert leads is one of the biggest challenges any law firm will face. Your customers are constantly bombarded with marketing content from other firms, making it harder for you to stand out. Fortunately, the power of visuals could help.
Display ads give you a chance to grab your customer's attention with powerful copy, images, and color. As part of a comprehensive PPC campaign, display ads can significantly boost your law firm's booking potential.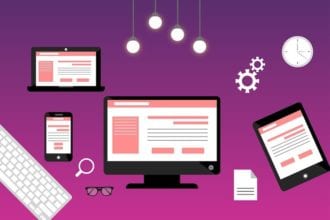 (kreatikar / pixabay)
The only problem? Yours isn't the only company leveraging display ad techniques. If you want to stand out in a landscape full of competing firms, you need a strategy for creating the most eye-catching ads. Here's your guide to designing the most impressive display ads.
1. Read Up on Ad Sizes
Structure forms the foundation of a good display ad strategy. Every campaign you create needs to use the right-sized images and offer the correct flow of content. According to Google, the most effective ad sizes are 300×250, 336×280 and 728×90.
Once you know how big your ad will be, you can begin to plan where different components of your ad will be. Typically, your value proposition (what you have to offer) and your CTA (what you want your customers to do) are the most important parts of your ad. Make sure that these elements are the most visually distinct out of anything on your ad.
Next, figure out where the other must-have features are going to go. For instance, how will you place your image to represent your service, and where will you be situating the name of your company or logo? Try creating a few different designs to see which one feels the most compelling. You can test these ads on your customers using A/B campaigns.
2. Keep It Simple
When you're trying to highlight the unique value of your law firm, it's easy to get carried away by adding too many elements to your display ads. However, remember that you only have a limited amount of space to work with. Keeping your ad simple means eliminating anything that's not necessary.
When you pick your images, make sure that the visual is clear and professional without background clutter. A simple image will allow your CTA and value proposition to attract more attention. When choosing your text, keep it short and sweet. Attorney practices require robust criminal defense advertising strategies to curve out better market shares.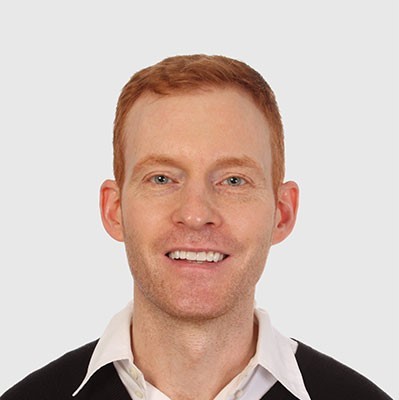 Need Google Ads Management Help?
Free Google Ads account review for
qualified clients
Most clients work directly with the founder
Almost 20 years experience
Display ads are all about attracting customers with visuals. Choose compelling, concise, and clear copy to help your customers recognize the value you're offering straight away. The idea is to give your audience just enough information to convince them they want to learn more about your company. After they click on your PPC ads, they can discover more details on your landing page.
3. Consider Colors and Fonts
Creating a simple display ad for your law firm doesn't have to mean choosing a boring, black-and-white design. Color can be a valuable psychological trigger for clients in search of a solution like yours. Design principles tell us that the most popular colors are often blue and green. However, different shades can create unique feelings.
Blue is quite an effective choice for legal companies because it's excellent at conveying feelings of trust and credibility. Whatever colors you choose, make sure you don't go over the top. 2 or 3 colors at most is all you need. Too much color can make your ad look unprofessional and overwhelm anyone who's looking at it.
Next, choose typography (or fonts) that convey your brand personality, and deliver information in a clear, legible format. The most important thing your font should be is easy to read. Remember, your customers could be viewing your ads on a variety of differently sized screens. Serif fonts usually convey sophistication and professionalism, while sans serif feels more friendly and modern.
4. Use Custom Graphics and Images
The most important part of your display ad is the visual you use to capture your customer's attention. While the copy and CTA will help convince clients to contact you, it's the image that will initially attract the lead. Don't make the mistake of using the same stock images as countless other legal firms. Stock images look fake and can harm your brand's credibility.
Using custom images created specifically for your company is a great way to stand out from the crowd. It demonstrates your professionalism by showing you'll invest in quality content. Plus, custom images also help your clients remember you because they haven't seen the image elsewhere.
When creating your visuals, think about the kind of personality you want to convey. Illustrations and vector-style graphics are often more common among tech-savvy and playful companies. However, real photography of your attorneys in action can make your company seem more authentic and trustworthy.
5. Experiment with Designs
Finally, creating the most appealing display ads is something that takes time. The more you learn about your customers and their preferences, the more you can adapt your display ad choices to suit your clients' needs. Every time you publish a new campaign, make sure you have the right tools in place to measure the metrics that demonstrate how successful your ads are. For instance, what's your average click-through rate when you use blue instead of green in your ad? A robust brand identity in an attorney's area of practice relies on marketing for criminal defense, deployed within their vicinity.
Are you more likely to get conversions with a picture of an attorney's smiling face or with a hand-drawn image that makes your business seem more approachable? Google will allow you to track your display ads' conversion rates and KPIs so you can continue tweaking and optimizing as your business grows. You can even run dedicated A/B tests for different parts of your ad to help you make more systematic improvements.
Eventually, you'll have a better idea of how everything from the size of your CTA button to the kind of language you use in your campaigns makes an impact on your intended audience.
Conclusion
Display ads bring their own benefits and can be run alongside search ads for the maximum impact. However, you need to be creative with the design if you want them to attract people's attention. After all, they'll be competing with other display ads in places like social media, news feeds, and sidebars – so consider implementing the tips above to give your ads a higher chance of standing out and getting people to convert. To ensure brand identity in criminal defense advertising, attorneys must integrate conventional marketing approaches.
If you need help with setting up display ads or any other campaign, get in touch with Webrageous. We specialize in Google Ads Management for law firms (formerly known as adwords for lawyers) and can assist you in setting up your campaign. With years of experience in PPC Management with a niche focus on attorneys, we can help you improve the design of your display ads, which should help bring more leads for your firm.
Video