Pay Per Click & Google AdWords Consulting
Webrageous is proud to offer Google AdWords consulting in addition to full service Google AdWords month-to-month management. Feel free to call the phone number you see on this page or fill out our contact form and we would be happy to see how we can help you. For consulting we typically charge US$300/hour.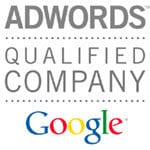 Are you trying to manage Google AdWords by yourself or with an in-house team? Webrageous Studios is available to help you as a consultant to improve your pay per click (PPC) accounts with Google AdWords and Yahoo Search Marketing. We have helped many clients by working on a consulting basis to make tremendous improvements to their marketing with just a few simple changes to their Google AdWords account.
We are very effective when working in a consulting capacity because of the tools we have at our disposal to help transfer knowledge to you about your Google AdWords marketing. We use the same screen capture technology that you see in use on the results page when we show you the improvements we are recommending to your Google AdWords account.
Hiring a consultant isn't for everyone. For many of our clients who have hired us for traditional pay per click management and not as a consultant, we have created campaigns with over 20,000 keywords and hundreds of text ads. We can show you how to do this as your personal AdWords consultant, but the question is whether you'll want to learn how to monitor your accounts and learn keyword research. Do you really have the time to learn how to make massive changes to your account quickly? It may be more economical to consider full service pay per click management instead of pay per click consulting. another benefit of full-service management to consider is that the strategies that work change month-to-month. Because we are exposed to many different accounts we can spot trends and applied new strategies to your account. We will happily discuss with you the different options to improve your results on Google, Yahoo and Bing and help you decide whether AdWords consulting is the right option for you or not.
Contact the Google AdWords expert consultants today at 855-945-1596