Pay Per Click & Google AdWords Consulting
Webrageous is proud to offer Google AdWords consulting in addition to full service Google AdWords month-to-month management. Feel free to call the phone number you see on this page or fill out our contact form and we would be happy to see how we can help you. For consulting we typically charge US$300/hour.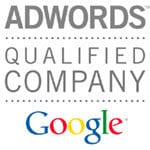 Are you trying to manage Google AdWords by yourself or with an in-house team? You need the best of the best when it comes to Google Ads Consultants.
Webrageous Studios is available to help you as a consultant to improve your pay per click (PPC) accounts with Google AdWords and Yahoo Search Marketing. We have helped many clients by working on a consulting basis to make tremendous improvements to their marketing with just a few simple changes to their Google AdWords account.
We are very effective when working in a consulting capacity because of the tools we have at our disposal to help transfer knowledge to you about your Google AdWords marketing. We use the same screen capture technology that you see in use on the results page when we show you the improvements we are recommending to your Google AdWords account.
Hiring a consultant isn't for everyone. For many of our clients who have hired us for traditional pay per click management and not as a consultant, we have created campaigns with over 20,000 keywords and hundreds of text ads.
We can show you how to do this as your personal AdWords consultant, but the question is whether you'll want to learn how to monitor your accounts and learn keyword research. We'll show you how to look at your search campaigns differently, digging into the finest details of your landing pages, ad groups, and even Google Analytics and your search engine optimization.
Do you really have the time to learn how to make massive changes to your account quickly? It may be more economical to consider full service pay per click management instead of pay per click consulting. another benefit of full-service management to consider is that the strategies that work change month-to-month.
Because we are exposed to many different accounts we can spot trends and applied new strategies to your account. We will happily discuss with you the different options to improve your results on Google, Yahoo and Bing and help you decide whether AdWords consulting is the right option for you or not.
Now, if that wasn't enough, let us show you the Webrageous Difference.
The Webrageous Difference
We don't go for a "cookie cutter" approach like so many other AdWords consultants do. We believe that no two companies are alike, and frankly no Pay Per Click company should treat you that way. There's no "one way" or cookie cutter template to get your account where it needs to be.
PPC management is a dynamic, forever-changing medium, and we understand that. Here at Webrageous, we know what it takes to stay on top in an ever-shifting market and we are highly dedicated to our clients and our craft.
At Webrageous we never rest in the lead. Instead, we always push forward, and continue to survey the shifting landscape of PPC and adapt. Because of this dedication to tireless service and improvement, our clients don't see massive drops off and loss of traffic like they would with other PPC companies.
We'll never stop optimizing every campaign down to the most granular detail. We'll look at each campaign, each ad group, and each keyword to see what is winning and what needs improvement. This means that every level of your account will experience the highest possible quality score and the perfect amount of variations and nuance.
If that wasn't enough, we also frequently run audits–even on your successful campaigns– to continue to make the best even better. Know that here at Webrageous, we don't subscribe to the belief that so many companies do that AdWords accounts are "set it and forget it." Excellent results and a continued return on investment require constant attention and optimization.
Every single month we earn our keep because we understand that proving ourselves and getting a return on investment is what keeps clients like you for the long term.
With that said, know that we're not interesting in vanity metrics like "impressions" and "visitors". We understand that those things are important, but we also understand that you need more customers to truly increase your bottom line.
Every metric we focus on is geared toward driving your bottom line higher, and we'll show you these metrics clearly and consistently. If you as a client aren't happy, then know that we as a company aren't happy, and we're here for anything you need.
We'll also keep you fully posted on the status of your account, and are always here to answer any questions you might have. We take steps to make sure you have clear reports, and all of our support and guidance as we help you with your pay per click account of AdWords consultancy.
When you work with us here at Webrageous, you're getting the best-in-class when it comes to knowing Google AdWords inside and out. But not only that, you're getting a company that truly cares about your business's success and your bottom line.
We've been around for many years, and we will continue to be around for years to come. Let's talk today so you can experience the Webrageous difference first hand.
Webrageous Get Results Like No Other AdWords Consultant Can
Here's the deal: if you're looking for a real Google Ads expert to take your paid search and actually turn it into something that gets you a return on your investment, then look no further than Webrageous. We are the absolute best at taking Google Ads accounts and getting real, measurable results.
Don't take our word for it: you can read client testimony after client testimony that will tell you that we intimately understand Google Ads campaigns and search engine marketing like no on else in the business. When our clients couldn't get results anywhere else, they turned to Webrageous, and so should you.
By using our hard-won, hands-on experience with digital marketing we can set up an manage Adwords campaigns that get the conversion rates and quality scores that our customers need. We aren't new the game of online advertising, and our PPC campaigns beat our competitors every time.
See the World Headquarters of Webrageous (and hear a shoutout to our friends at SEO National).
To see some of our success stories, please visit our client testimonial page. If you're ready to speak with one of our pay per click management specialists, please contact us immediately.
Give us a call. Contact the Google AdWords expert consultants today at 855-945-1596.