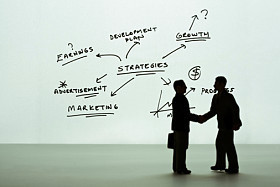 Popular Keyword Searches for Divorce Attorneys
What are the most popular keyword searchers for internet users who are searching for the perfect divorce attorney? How do internet users search for divorce lawyers that they can trust and rely on?
The best place to begin when thinking about Online Marketing for Divorce Attorneys is to put ourselves in the position of the divorce client and imagine what would be important to us when searching the Internet for that very important divorce lawyer.
Three themes which are likely to dominate the search queries for divorce attorneys are going to be location, quality and type.
Location
Location is essential when someone is searching the Internet for a divorce lawyer because divorce clients are generally going to want a divorce lawyer who is close to them geographically.
Firstly it makes appointments with their divorce lawyer a lot easier during the busy life that everyone leads in this day and age. Secondly, however, there may be different local laws that need to be abided by or followed or laws that apply to specific states that might affect a divorce law case. In this case, the divorce client is going to want someone who has experience in the law of the place where they live.
Therefore, using location specific keywords in your advertisements and in your ad groups is essential to PPC Campaigns for divorce attorneys on the Search Network.
Quality
In terms of searchers who are going to be using quality associated searches it is important to consider the kinds of adjectives that internet users would associate with their preferred divorce attorney.
If you were looking for a divorce attorney it is perhaps less likely that you would enter the quality keyword "cheap," for example.
Naturally, most people will be aware that divorce law proceedings may become quite expensive and nobody wants to pay more for something than they have to. However, it is unlikely that "cheap" is going to be a quality keyword at the top of the list for divorce attorney searchers in comparison to other quality based adjectives.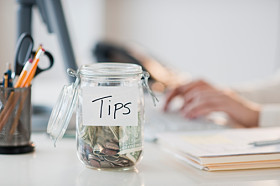 Internet users are more likely to search for divorce lawyers who are:
Experienced
Best
Trusted
Successful
Top
It is fair to say that a divorce lawyer is as important as a doctor in many ways. Any divorce client will want to have a divorce attorney that they can trust. They will be searching for a divorce attorney that is "experienced" and who is going to be "successful" if the divorce has to go to court, for example.
In addition to bearing these quality keyword ideas in mind, it is also a very good idea to prominently place previous client reviews that speak highly of your divorce law firm on your website and on the PPC Campaign's landing pages.
In fact, some of the individual PPC Advertisements that you run from your PPC Campaign could include the keyword phrase "divorce attorney reviews" so that internet searchers can find documentation to prove your company's excellence above and beyond that of your competition with ease. Why not make use of the AdWords Sitelinks Tool to add a URL that will direct potential divorce clients to a website page that shows all the reviews from past clients about the divorce success they experienced thanks to your divorce law firm?
Type
Finally, as divorce attorneys you are likely to focus on a particular specialty of divorce law. This specialty could be Child Custody or Uncontested Divorce, for example.
Internet searchers do search for divorce lawyers by type because sometimes one area that they want to focus on during their divorce proceedings may be very important to them.
For instance, a frightened mother, who thinks that the courts are going to take her daughter away from her because she has not worked for nearly 10 years and has no means as of yet of supporting her and her child financially, will most likely opt for your divorce law firm above others if you suggest in your keywords and advertisements that you specialize in Child Custody.
Internet searchers who are looking for a divorce lawyer do search for that lawyer by type when the skills and experience of their future divorce attorney is most important to them.
In conclusion, focus on location, quality and type based keywords when optimizing the keywords for your PPC Search Network Campaign as a divorce attorney. They are the three main areas of interest for the majority of interested divorce clients and in this way you are using your online advertising budget to the best of your ability.