There is no denying the fact that we all need help sometimes. The first step is admitting that you need help so you can get on the path to actively seeking Google AdWords support.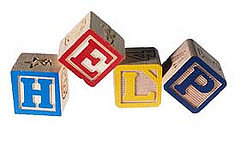 When it comes to online advertising and Google AdWords, help is important. It is all too common to hear advertisers say that they can handle their online advertising campaigns on their own – without experience and without support from anyone.

But when you realize that your advertising money is going down the drain because you don't know how to optimize your Google AdWords campaigns, then it is time to join a Google AdWords Support Group.
Getting the Google AdWords Support Group You Need
Learning the ins and outs of Google AdWords can only come with experience. So when you are looking for a Google AdWords support group, remember that help is going to come in the form of a qualified expert in Google AdWords such as Webrageous Studios. (more…)