PPC and SEO are two of the most powerful digital marketing tools.
With pay-per-click advertising (PPC), you boost your chances of success by ensuring you're always in the right position to capture audience attention. With Search Engine Optimization (SEO), you increase your organic traffic while simultaneously boosting your firm's online reputation.
Individually, each strategy will positively impact your law firm by attracting and converting potential clients. Now imagine what you could do if you combine the benefits of both solutions in one strategy.
Follow the steps below to integrate PPC and SEO to increase your marketing ROI.
Integrating Pay Per Click and SEO in 4 Steps
1. Close Your Keyword Gaps
Keywords are an essential element of both PPC and SEO success. To attract your audience and convince them to choose your law firm, you need to understand how people search and what kinds of words they use. Unfortunately, even if you have a strong understanding of your target audience, it isn't easy to pinpoint every term your customers might use to find you.
Both in PPC and SEO, companies often end up with "keyword gaps"- targeting opportunities missed by the rest of the team. Using PPC and SEO together helps to bridge these gaps. From a PPC perspective, you can access the Google Ads Keyword Planner for insights into the most competitive keywords for both PPC and SEO campaigns.
The data you get about keywords in your PPC campaigns, such as bid price, competition level, and search volume, will give you more guidance on the kind of content you should create for organic search too. For instance, if you're seeing a high volume and bid price for the keyword "child custody attorney," you can create an SEO page about your "child custody attorney" services.
From an SEO standpoint, you can get the "Queries" report from your Search Console to identify keywords that generated a SERP impression. Then, check whether you've included these keywords in the ad groups of your campaigns. This way, you can add new targeting options to both your SEO and PPC campaigns.
2. Reduce Wasteful Spend
SEO data can also give you insights into areas where you might be wasting money in your PPC campaigns. Leverage it to see which terms and phrases are most likely to lead to conversions and potential consultations.
You can use SEO data to: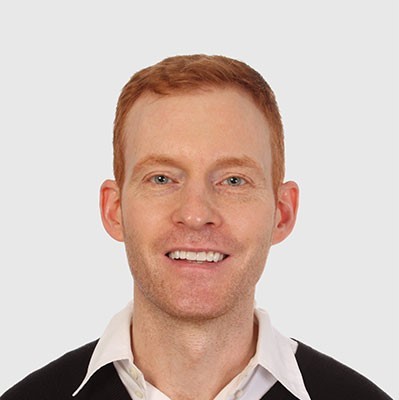 Need Google Ads Management Help?
Free Google Ads account review for
qualified clients
Most clients work directly with the founder
Almost 20 years experience
Pause expensive keywords: When budgets are tight, you can focus your SEO campaigns on keywords that might be too expensive to target with PPC, while your PPC efforts focus on the more affordable low-hanging fruit.
Identifying customer interest: SEO data showing which pages your customers spend most of their time on and which terms they search for most frequently will help your team decide where they should spend the most money on PPC ads. You might even find that a large amount of organic traffic comes from your locally targeted keywords, so you can reduce PPC expenses by focusing your ads on specific areas.
Improve quality score: The quality score of a campaign will influence the cost-per-click of the keywords and the ad's position in the search rankings. Since SEOs handle landing page optimization for organic search, they can empower PPC efforts by optimizing for quality scores.
3. Build Ads to Match Content
PPC firms and professionals work hard to create ads for law firms that attract the attention of potential customers. However, once your potential client clicks on an ad, they still need to be directed to the right content for you to get a conversion. To maximize the effectiveness of your PPC campaigns, you need to create landing pages that convert visitors into buyers.
SEO teams and PPC professionals can work together to write ad copy for PPC campaigns that direct customers to SEO-enhanced and optimized landing pages. You can even take advantage of engaging title tags and meta descriptions developed by the SEO team for your ad copy.
Often, these meta tags and descriptions will already include some potential keywords that help drive a better connection between ads and their landing pages.
4. Support Cross-functional Goals
Knowing which teams should be targeting which keywords and how is crucial for both SEO and PPC outcomes. When both of your teams have access to the same data, they can meet higher marketing goals. For instance, by analyzing all the keywords your law firm is targeting through SEO and PPC, you can find specific terms driving the best results.
Teams looking at comprehensive keyword data can also identify where each team might be having difficulty with certain terms. For instance, if your SEO team is having a hard time ranking for "legal advice services," you could try running a PPC campaign around that instead so that the SEO budget can be salvaged for other relevant keywords. Processing this information makes it easier for law firms to make smart decisions about how to spend PPC and SEO budgets.
During phases where you're trying to earn more attention for a specific topic or service, you can also double-down on campaigns from both sides. For instance, you may focus all your PPC and SEO attention on tax law terms around tax season.
Make The Most of SEO and PPC
SEO and PPC both help law firms attract clients through the careful use of data. With each strategy, you'll generate a deeper understanding of your target audience, what they're looking for at each stage of their search for legal assistance, and what you need to do to earn a request for a consultation.
While it's true that PCC and SEO have different focuses, the data behind both strategies can align to maximize your ROI (Return on Investment). Combining both strategies will help you identify keywords better, track gaps in your conversion roadmap, and reduce unnecessary spending.
If you'd like help in executing any of the two strategies before you combine them, you can always get in touch with a specialist offering SEO or PPC management for attorneys.
Video