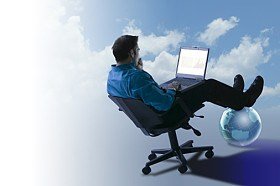 A Pay Per Click Manager is sometimes also referred to as a PPC Account Manager and it is someone who is hired either directly or through a PPC Management Company in order to manage an online PPC Advertising Campaign, whether that campaign be for an independent business owner, a non-profit organization, or for a professional firm, such as a law firm, for instance. Webrageous Studios is a PPC Management Company which is made up of a highly trained group of Pay Per Click Managers who have all successfully passed the Google AdWords Accreditation exam and are now Google AdWords Certified.
As Google AdWords Certified Pay Per Click Managers, the employees at Webrageous Studios are responsible for the following areas regarding PPC Advertising Management:
1. they work on the development of advertisements
2. they are experienced in the writing of advertising text
3. each manager will pay particular attention to the ways in which advertisements can be grouped into more specific ad groups
4. each manager will monitor conversion activity
5. all managers must be aware of their advertising budgets and must work to decrease the cost per click of all conversions within a campaign
6. they do research into keyword development and keyword optimization
7. they are required to perform in depth analysis of each advertising campaign that they manage
8. all managers have the ability to experiment with advertisement scheduling in order to achieve higher click through rates
The above list is by no means exhaustive as the job of a Pay Per Click Manager is fairly intense and very detailed. This is because the management of any PPC advertising campaign through the use of Google AdWords is highly intense and requires a large pool of knowledge and expertise that never ceases to grow and expand. However, the above list does outline in basic terms the main objectives of any Pay Per Click Manager who is hired to manage the PPC advertising campaign for any client and as such serves as a good starting point for understanding exactly what it is that a Pay Per Click Manager can do for you.
As mentioned above the Pay Per Click Managers who work for Webrageous Studios are all Google AdWords Certified. This is a factor that Webrageous Studios, under the leadership of David Chapman, considers to be highly important. Webrageous Studios prides itself on the quality of the PPC Management it promises to provide and always delivers. Read the more extensive article which documents the excellent work that Webrageous Studios does for its clients by clicking here. The extent to which Webrageous Studios is an expert PPC Management Company will then become more apparent.
If you are interested in becoming a Pay Per Click Manager for Webrageous Studios, it might be a good idea to click here and read through the important article concerning the professional support and training that Webrageous Studios offers to all its Pay Per Click Managers. The company promises to provide regular opportunities to expand professional skills in PPC Management and therefore promises to thoroughly support any employee who is looking to build a PPC Management CV that is a cut above the rest. Webrageous Studios is a PPC Management Company that does not only work with independent business owners and large corporations. It also works very closely with a non-profit organization at present. It is helping the non-profit organization to work towards receiving an increased Google Grant of $40,000. The PPC management skills required when working with non-profits are decidedly different to those needed when working on the campaigns of commercially driven clients. Therefore, opportunities for Pay Per Click Managers to develop skills in a variety of areas exists at Webrageous Studios. A PPC Management career with this company can expand in many directions.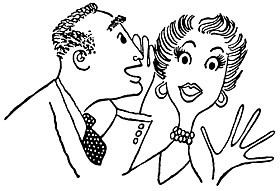 If you are a PPC Advertiser looking for someone to manage your campaign, it might interest you to read a little further about the extra pay per click advertising services that you can expect from Webrageous Studios. Webrageous Studios offers the expected pay per click advertising services when managing the campaigns of all its clients, but the company is so well experienced and qualified that it is also able to offer services that provide a little more support than the expected norm.
For example, some of its Pay Per Click Managers are trained to use the Google Remarketing Tool in order to optimize campaigns further and steadily increase both the rate and the number of conversions without increasing advertising costs. Pay Per Click Managers at Webrageous Studios also have access to Google AdWords Phone Support. Google no longer offers this service as a general rule, but because Webrageous Studios maintains a more than favorable working relationship with Google, it is constantly in receipt of privileges that other PPC Companies do not benefit from. This includes the retention of Google AdWords Phone Support.
If you are interested in any of the subjects covered in this article or wish to discuss any matter which concerns you or your campaign in further detail, please click on the Contact Tab in the top right hand corner of this website to speak with one of Webrageous Studios´ Pay Per Click Managers directly.