Webrageous has been managing Google AdWords campaigns for law firms since 2004. We hope that this keyword list helps you. Please let us know if we can be of further service to help supercharge your paid search and SEO results. The keyword list below has over 400 keywords that will help you if you're looking to sign individuals charged with drug crimes. We have extensive keyword lists for many other areas of criminal defense law, family law, bankruptcy and personal injury law, among others. Google AdWords management is our specialty and in many cases we may be able to offer a risk-free 60 day trial.
If you also have other practice areas  you should take a look at our pages  geared towards  bankruptcy attorneys  , family law attorneys and personal injury attorneys.  Often we can generate leads for personal injury attorneys under $200 per lead and for bankruptcy  around $50 per lead. For family law we can generate leads somewhere between $30 and $80 per lead. A lead is typically either a contact form submission or a phone call.
cocaine distribution atorney
cocaine distribution atorny
cocaine distribution atterney
cocaine distribution atterny
cocaine distribution attorney
cocaine distribution attorneys
cocaine distribution attourney
cocaine distribution defence attorney
cocaine distribution defence law firm
cocaine distribution defence lawyer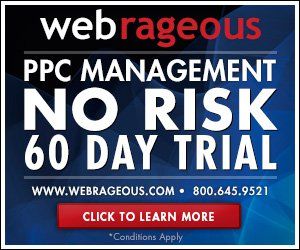 cocaine distribution defense attorney
cocaine distribution defense law firm
cocaine distribution defense lawyer
cocaine distribution law firm
cocaine distribution law firms
cocaine distribution lawer
cocaine distribution lawyer
cocaine distribution lawyers
cocaine distribution lawyer's
cocaine trafficking atorney
cocaine trafficking atorny
cocaine trafficking atterney
cocaine trafficking atterny
cocaine trafficking attorney
cocaine trafficking attorneys
cocaine trafficking attourney
cocaine trafficking defence attorney
cocaine trafficking defence law firm
cocaine trafficking defence lawyer
cocaine trafficking defense attorney
cocaine trafficking defense law firm
cocaine trafficking defense lawyer
cocaine trafficking law firm
cocaine trafficking law firms
cocaine trafficking lawer
cocaine trafficking lawyer
cocaine trafficking lawyers
cocaine trafficking lawyer's
crack distribution atorney
crack distribution atorny
crack distribution atterney
crack distribution atterny
crack distribution attorney
crack distribution attorneys
crack distribution attourney
crack distribution defence attorney
crack distribution defence law firm
crack distribution defence lawyer
crack distribution defense attorney
crack distribution defense law firm
crack distribution defense lawyer
crack distribution law firm
crack distribution law firms
crack distribution lawer
crack distribution lawyer
crack distribution lawyers
crack distribution lawyer's
crack possesion atorney
crack possesion atorny
crack possesion atterney
crack possesion atterny
crack possesion attorney
crack possesion attorneys
crack possesion attourney
crack possesion defence attorney
crack possesion defence law firm
crack possesion defence lawyer
crack possesion defense attorney
crack possesion defense law firm
crack possesion defense lawyer
crack possesion law firm
crack possesion law firms
crack possesion lawer
crack possesion lawyer
crack possesion lawyers
crack possesion lawyer's
distribute drugs atorney
distribute drugs atorny
distribute drugs atterney
distribute drugs atterny
distribute drugs attorney
distribute drugs attorneys
distribute drugs attourney
distribute drugs crime atorney
distribute drugs crime atorny
distribute drugs crime atterney
distribute drugs crime atterny
distribute drugs crime attorney
distribute drugs crime attorneys
distribute drugs crime attourney
distribute drugs crime defence attorney
distribute drugs crime defence law firm
distribute drugs crime defence lawyer
distribute drugs crime defense attorney
distribute drugs crime defense law firm
distribute drugs crime defense lawyer
distribute drugs crime law firm
distribute drugs crime law firms
distribute drugs crime lawer
distribute drugs crime lawyer
distribute drugs crime lawyers
distribute drugs crime lawyer's
distribute drugs defence attorney
distribute drugs defence law firm
distribute drugs defence lawyer
distribute drugs defense attorney
distribute drugs defense law firm
distribute drugs defense lawyer
distribute drugs law firm
distribute drugs law firms
distribute drugs lawer
distribute drugs lawyer
distribute drugs lawyers
distribute drugs lawyer's
drug dealer atorney
drug dealer atorny
drug dealer atterney
drug dealer atterny
drug dealer attorney
drug dealer attorneys
drug dealer attourney
drug dealer crime atorney
drug dealer crime atorny
drug dealer crime atterney
drug dealer crime atterny
drug dealer crime attorney
drug dealer crime attorneys
drug dealer crime attourney
drug dealer crime defence attorney
drug dealer crime defence law firm
drug dealer crime defence lawyer
drug dealer crime defense attorney
drug dealer crime defense law firm
drug dealer crime defense lawyer
drug dealer crime law firm
drug dealer crime law firms
drug dealer crime lawer
drug dealer crime lawyer
drug dealer crime lawyers
drug dealer crime lawyer's
drug dealer defence attorney
drug dealer defence law firm
drug dealer defence lawyer
drug dealer defense attorney
drug dealer defense law firm
drug dealer defense lawyer
drug dealer law firm
drug dealer law firms
drug dealer lawer
drug dealer lawyer
drug dealer lawyers
drug dealer lawyer's
drug dealing atorney
drug dealing atorny
drug dealing atterney
drug dealing atterny
drug dealing attorney
drug dealing attorneys
drug dealing attourney
drug dealing crime atorney
drug dealing crime atorny
drug dealing crime atterney
drug dealing crime atterny
drug dealing crime attorney
drug dealing crime attorneys
drug dealing crime attourney
drug dealing crime defence attorney
drug dealing crime defence law firm
drug dealing crime defence lawyer
drug dealing crime defense attorney
drug dealing crime defense law firm
drug dealing crime defense lawyer
drug dealing crime law firm
drug dealing crime law firms
drug dealing crime lawer
drug dealing crime lawyer
drug dealing crime lawyers
drug dealing crime lawyer's
drug dealing defence attorney
drug dealing defence law firm
drug dealing defence lawyer
drug dealing defense attorney
drug dealing defense law firm
drug dealing defense lawyer
drug dealing law firm
drug dealing law firms
drug dealing lawer
drug dealing lawyer
drug dealing lawyers
drug dealing lawyer's
drug defence attorney
drug defence law firm
drug defense attorney
drug defense law firm
drug defense lawyer
drug distribution atorney
drug distribution atorny
drug distribution atterney
drug distribution atterny
drug distribution attorney
drug distribution attorneys
drug distribution attourney
drug distribution crime atorney
drug distribution crime atorny
drug distribution crime atterney
drug distribution crime atterny
drug distribution crime attorney
drug distribution crime attorneys
drug distribution crime attourney
drug distribution crime defence attorney
drug distribution crime defence law firm
drug distribution crime defence lawyer
drug distribution crime defense attorney
drug distribution crime defense law firm
drug distribution crime defense lawyer
drug distribution crime law firm
drug distribution crime law firms
drug distribution crime lawer
drug distribution crime lawyer
drug distribution crime lawyers
drug distribution crime lawyer's
drug distribution defence attorney
drug distribution defence law firm
drug distribution defence lawyer
drug distribution defense attorney
drug distribution defense law firm
drug distribution defense lawyer
drug distribution law firm
drug distribution law firms
drug distribution lawer
drug distribution lawyer
drug distribution lawyers
drug distribution lawyer's
drug federal lawyer
drug sales atorney
drug sales atorny
drug sales atterney
drug sales atterny
drug sales attorney
drug sales attorneys
drug sales attourney
drug sales crime atorney
drug sales crime atorny
drug sales crime atterney
drug sales crime atterny
drug sales crime attorney
drug sales crime attorneys
drug sales crime attourney
drug sales crime defence attorney
drug sales crime defence law firm
drug sales crime defence lawyer
drug sales crime defense attorney
drug sales crime defense law firm
drug sales crime defense lawyer
drug sales crime law firm
drug sales crime law firms
drug sales crime lawer
drug sales crime lawyer
drug sales crime lawyers
drug sales crime lawyer's
drug sales defence attorney
drug sales defence law firm
drug sales defence lawyer
drug sales defense attorney
drug sales defense law firm
drug sales defense lawyer
drug sales law firm
drug sales law firms
drug sales lawer
drug sales lawyer
drug sales lawyers
drug sales lawyer's
drug trafficking atorney
drug trafficking atorny
drug trafficking atterney
drug trafficking atterny
drug trafficking attorney
drug trafficking attorneys
drug trafficking attourney
drug trafficking crime atorney
drug trafficking crime atorny
drug trafficking crime atterney
drug trafficking crime atterny
drug trafficking crime attorney
drug trafficking crime attorneys
drug trafficking crime attourney
drug trafficking crime defence attorney
drug trafficking crime defence law firm
drug trafficking crime defence lawyer
drug trafficking crime defense attorney
drug trafficking crime defense law firm
drug trafficking crime defense lawyer
drug trafficking crime law firm
drug trafficking crime law firms
drug trafficking crime lawer
drug trafficking crime lawyer
drug trafficking crime lawyers
drug trafficking crime lawyer's
drug trafficking defence attorney
drug trafficking defence law firm
drug trafficking defence lawyer
drug trafficking defense attorney
drug trafficking defense law firm
drug trafficking defense lawyer
drug trafficking law firm
drug trafficking law firms
drug trafficking lawer
drug trafficking lawyer
drug trafficking lawyers
drug trafficking lawyer's
intent to distribute atorney
intent to distribute atorny
intent to distribute atterney
intent to distribute atterny
intent to distribute attorney
intent to distribute attorneys
intent to distribute attourney
intent to distribute crime atorney
intent to distribute crime atorny
intent to distribute crime atterney
intent to distribute crime atterny
intent to distribute crime attorney
intent to distribute crime attorneys
intent to distribute crime attourney
intent to distribute crime defence attorney
intent to distribute crime defence law firm
intent to distribute crime defence lawyer
intent to distribute crime defense attorney
intent to distribute crime defense law firm
intent to distribute crime defense lawyer
intent to distribute crime law firm
intent to distribute crime law firms
intent to distribute crime lawer
intent to distribute crime lawyer
intent to distribute crime lawyers
intent to distribute crime lawyer's
intent to distribute defence attorney
intent to distribute defence law firm
intent to distribute defence lawyer
intent to distribute defense attorney
intent to distribute defense law firm
intent to distribute defense lawyer
intent to distribute law firm
intent to distribute law firms
intent to distribute lawer
intent to distribute lawyer
intent to distribute lawyers
intent to distribute lawyer's
meth lab atorney
meth lab atorny
meth lab atterney
meth lab atterny
meth lab attorney
meth lab attorneys
meth lab attourney
meth lab defence attorney
meth lab defence law firm
meth lab defence lawyer
meth lab defense attorney
meth lab defense law firm
meth lab defense lawyer
meth lab law firm
meth lab law firms
meth lab lawer
meth lab lawyer
meth lab lawyers
meth lab lawyer's
selling drugs atorney
selling drugs atorny
selling drugs atterney
selling drugs atterny
selling drugs attorney
selling drugs attorneys
selling drugs attourney
selling drugs crime atorney
selling drugs crime atorny
selling drugs crime atterney
selling drugs crime atterny
selling drugs crime attorney
selling drugs crime attorneys
selling drugs crime attourney
selling drugs crime defence attorney
selling drugs crime defence law firm
selling drugs crime defence lawyer
selling drugs crime defense attorney
selling drugs crime defense law firm
selling drugs crime defense lawyer
selling drugs crime law firm
selling drugs crime law firms
selling drugs crime lawer
selling drugs crime lawyer
selling drugs crime lawyers
selling drugs crime lawyer's
selling drugs defence attorney
selling drugs defence law firm
selling drugs defence lawyer
selling drugs defense attorney
selling drugs defense law firm
selling drugs defense lawyer
selling drugs law firm
selling drugs law firms
selling drugs lawer
selling drugs lawyer
selling drugs lawyers
selling drugs lawyer's
Most people usually look for people based in their area when they are looking for an attorney, so we would also recommend to use keywords multipliers and add your city or state in some of those top performing keywords: Ex: drug dealer attorney in new york
Keywords: don't forget to add negatives
You should think about adding negatives as it is important to block irrelevant traffic so you don't pay for it. For example, you don't want to pay for "criminal defense attorney jobs". The best way to find crucial negatives to add is to download the search query report and add queries that are not relevant as negatives.
Finding the search terms that triggered your ads is easy, you just need to define a period of time (ex: last 7 days), click on the "Keywords" tab and then on the "Search terms" one under it, as shown in the screenshot below. You can also download the report as an excel file by clicking on the arrow down, so it makes it easier for you to apply filters.


Once you have analyzed that report and have highlighted queries that are irrelevant, you can simply add them as negatives by following those steps: click on the "Keywords" tab and then on the "Negative keywords" one under it. Then you can either add a negative at ad group (left) or campaign level (right) by clicking on the red box "+ KEYWORDS" as shown in the screenshot below: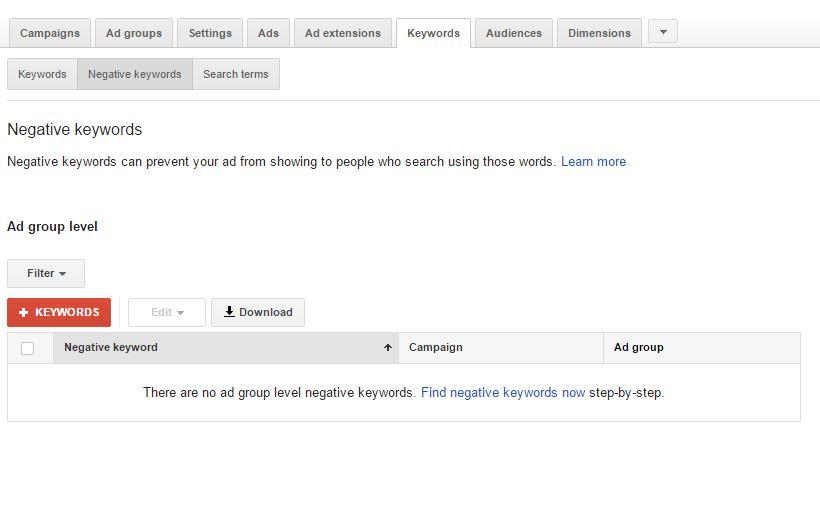 Gathering keywords by themes and creating ad groups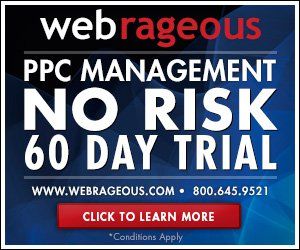 Having great keywords is not all, you now need to organize them by different themes and create a different ad group for each theme (ideally leading to a separate landing page), for high relevancy and quality score.
Creating ad groups in AdWords is very easy, you just have to click on the "Ad groups" tab and then click on the red box "+ AD GROUP" as shown below:
Different themes can easily be found in the list of keywords above: cocaine distribution, cocaine trafficking, crack distribution, crack possesion, distribute drugs, drug dealer, drug dealing, drug, drug distribution, drug sales, drug trafficking, intent to distribute, meth lab, selling drugs.
Writing eye catching ads that match your landing page
A lot of people think that keywords are the most important thing in AdWords and they don't spend enough time thinking about their ads. Your ad text and the message it conveys is actually what will make people click on it and land on your website. That's why you should put a lot of effort into it and think of what makes your firm unique so you stand out from your competitors. People in need of attorneys are looking for someone to help them and represent them, your ability to solve their problems should therefore be highlighted more than anything else. If you are for example specialized in criminal defense, you should definitely mention it.
AdWords also allows advertisers to use ad extensions and you should take advantage of them as they are a great way to give more information about your services without exceeding the characters limit in the ads. You can for example add call out extensions (up to 25 characters each), sitelinks leading to other pages of your website, and of course call extensions (so that potential customers can call your firm directly by clicking a button on your ad) and location extensions (so that they find your firm easily). Adding extensions is easy, you just need to click on the "Ad extensions" tab, select in the drop down menu which extension you want to add and then click on the red box "+ EXTENSION" as shown below: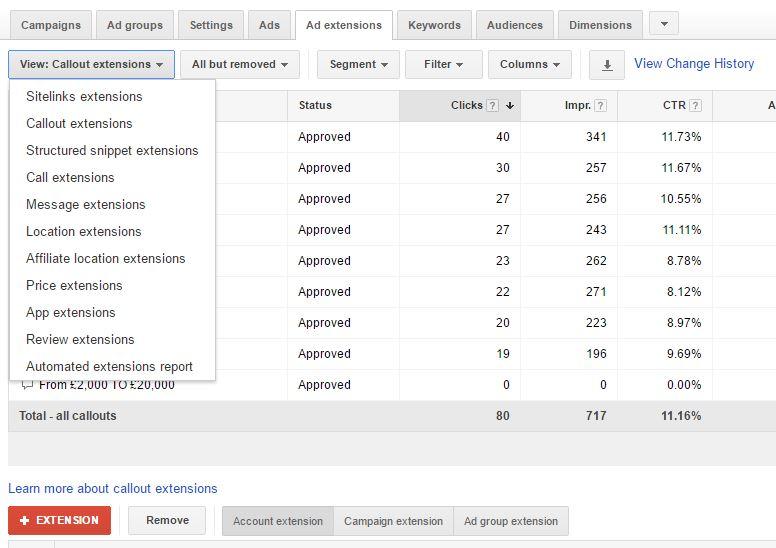 The landing page people land on is also very important. It is useless to write an eye-catching ad that stands out from your competitors if it sends people to a poor landing page that creates a bad user experience. Your landing page should highlight all the benefits mentioned in your ads, in fact it should mirror your ad text or closely match it.
Post set-up optimization
Adwords is not only about finding the right keywords, you will need post set-up optimization to stay ahead of your competitors.
It is a long term commitment and you will constantly need to tweak your campaigns to get the most of them: you will need to download search query reports on a regular basis, analyze keywords performance, pause performing ones and adjust bids.
It would be good for example to analyze performance by device after your campaigns have been running for a while. Your campaigns may perform totally differently on desktops, mobiles and tablets, that's why AdWords allows users to adjust bids on each device separately. To check your AdWords performance by device and add a bid adjustment (from -100% to + 900%) on a specific device, just select a period of time, click on the "Settings" tab, then on the "Devices" one under it as shown in the screenshot below: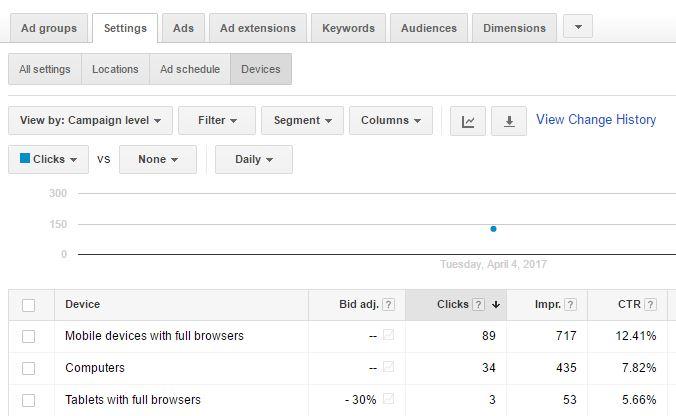 Another way to avoid spending too much money is to analyze the performance by day of the week or hour of day. Some campaigns perform totally differently at weekends, some perform better in mornings, while some other perform better in evenings. To check this, you just need to select a period of time, click on the "Dimensions" tab, select "Time" in the drop down menu and then select "Day of the week" or "Hour of day":
There are a lot of things to deal with in AdWords and law firms are a highly competitive industry, so if this seems too complicated for you just call us at 800-645-9521 and we will manage your Google AdWords account for you.
We also encourage you to watch both the testimonial and results videos below!