PPC Management
Online Advertising is one of the fastest growing mediums in today's technological world and Webrageous Studios is a leading provider in Google AdWords Pay Per Click Management; arguably one of the best ways to outsource the marketing of your business online.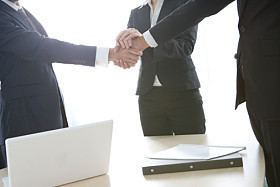 Young companies which manage their own Pay Per Click Advertising Campaigns are turning into marketing mavericks overnight, but why do some businesses make it and others die horrible deaths thanks to Google AdWords Pay Per Click Advertising?
The short answer is that there are some costly pitfalls to be aware of with Google AdWords PPC Advertising when managing your campaigns independently. Online click fraud and soaring customer acquisition costs can eat their way through advertising budgets.
Every day another business uses a portion of its advertising budget for PPC via Google, MSN AdCenter and Bing. Every day the average cost per click (CPC) via these networks rises, sometimes climbing as much as 40% per year.
This is why smart businesses outsource their Google AdWords, MSN AdCenter and Bing Pay Per Click Management needs to professionals… professionals like Webrageous Studios.
Webrageous Studios is expertly trained in Pay Per Click Management and fully experienced in the tricks and nuances behind Google AdWords, MSN AdCenter and Bing Pay Per Click Advertising. We work with our Pay Per Click Clients to maximize conversions and reduce costs.
Webrageous Studios is the Best Google AdWords PPC Management provider that money can buy!
Leaders in Pay Per Click Management: Advantages with Webrageous
The Pay Per Click Management service we provide is a complete service and covers Google AdWords, MSN AdCenter and Bing Pay Per Click Advertising.
We offer A/B testing of landing pages and advertisement text in order to fully optimize the quality score of all the Google AdWords or MSN AdCenter Pay Per Click Campaigns that we manage.
We are experts in Pay Per Click Fraud Management and we will dispute all fraudulent activity with Google AdWords, MSN AdCenter and Bing on your behalf.
The Better Business Bureau (BBB) has accredited us with a clean record for customer care and service. The BBB gives our Pay Per Click Management an A+ Rating.
As experts in Pay Per Click Advertising and SEO/SEM, Webrageous Studios focuses all efforts on managing and optimizing Pay Per Click Campaigns from every angle.
Landing page optimization is a key factor in Pay Per Click Advertising success. Webrageous Studios first began as a web design company more than ten years ago. Webrageous will improve your website and landing pages in order to maximize your conversions. Our knowledge and expertise in website design sets us apart from other Pay Per Click Management Companies.
A number of our employees are bilingual English/Spanish employees. They can assist you with any campaigns you wish to run in Spanish in order to target the Hispanic audience in the U.S. or in other Spanish speaking countries.
Webrageous is Google AdWords Qualified and is a Microsoft AdExcellence (Bing) member. (Note that the MSN AdCenter no longer has a certification program).
Fill out the contact form below and a trained  Representative will be in touch with you as soon as possible. We will discuss the options suitable for you and your business.
We urge you to browse through both our website and  Blog. Both sites are updated frequently and reveal a great deal more about our company and the services that we offer.
We recommend above all that you watch the introductory video. You will learn about the many successes we have achieved via Google AdWords and MSN with some of our present Clients.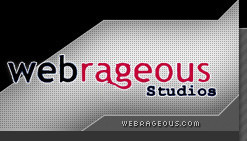 How will Webrageous begin to achieve success for my business through PPC Management?
We'll firstly learn about your business and talk with you about your goals and finances.
We'll then make sure that your Google AdWords Pay Per Click Campaigns are well tracked and monitored.
And then we'll thoroughly analyze your Pay Per Click campaign structure, its geo-targeting, your advertisement text, landing pages and all conversion data.
This three step approach will allow us to optimize your Pay Per Click Campaign in record time. From then on, we'll continue looking for ways to continue building on this initial success.
If you want your traffic to increase and you want to turn your online business into a stunning financial success via the Google AdWords, MSN AdCenter or Bing Pay Per Click Advertising Networks, Webrageous Studios is ready to be your Pay Per Click Management Revolution.
Stop losing and start succeeding today!
Contact the Pay Per Click experts at 855-945-1596 or send an email using the address noted at the extreme bottom of this page.