What if you were given a second chance at life? Would you take it?

In Pay Per Click Advertising, are you going to accept another chance at selling to potential customers through Pay Per Click Remarketing?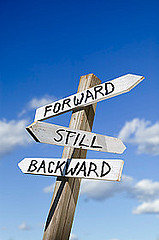 Remarketing is a remarkable feature offered by Google and MSN that everyone is still talking about. So what's all the hype about?

Basically, remarketing is a new PPC offering that works by leveraging cookies to serve advertisements to visitors to your site. Pay Per Click Remarketing then shows additional advertisements to these visitors on other sites they visit.

Remarketing gives Pay Per Click Advertisers a second chance
Pay Per Click Remarketing gives you another chance at selling to customers who didn't make a conversion on their first visit to your site. Remarketing allows you to target potential customers who have already expressed an interest in the product or service you are offering.

Lower costs with remarketing

(more…)