When it comes to running a successful Google AdWords campaign, there is one thing that you absolutely must do to succeed – research.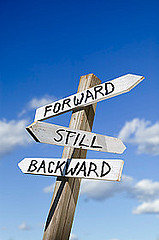 Research is a crucial component of all aspects of a Google AdWords campaign, from keywords, advertisement text and calls to action to reporting tools and targeting. With Google AdWords, not only must you be well-read in terms of all the rules to be followed but it also helps if you are qualified, in order to ensure that you have done as much research as possible.

The best way of all, particularly if you do not have time to research, is to outsource the running of your campaigns to Google AdWords managers who have done the necessary research already.
Google AdWords Research Focus Areas
Either way, whether you are doing it on your own or you've hired an expert, here are critical areas where your Google AdWords research should focus on: (more…)