Running a pay per click campaign on your own can sometimes feel like you're on a dead end road going nowhere fast.
Don't worry. There are a few tips to avoid making common Pay Per Click Failures.
1. Learn the basics about Pay Per Click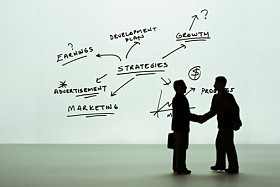 It's easy to fall into the pay per click traps – such as failing to optimize your campaign, leading people to landing pages that aren't related to the advertisement, and not utilizing your budget or exceeding it.
More common mistakes that might lead to Pay Per Click Failure include using common keywords, targeting advertisements to locations that are too broad, or using tired and dull advertisement text.
2. Avoid becoming a Pay Per Click Failure by reading the rules
When it comes to the search engines, make sure you read all the rules and regulations to see what might get you banned. If you don't want to become a Pay Per Click Failure, avoid them at all costs!
You can have a read of what other people did to get banned. The rules are always provided when you decide to set up a campaign so don't be a Pay Per Click Failure and read them. (more…)