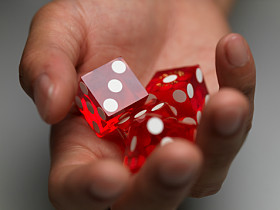 Pay Per Click Management is becoming more and more complex and competitive by the day, particularly if managing Pay Per Click Campaigns through Google AdWords. For this reason it is important to search for a trusted and experience Pay Per Click Management Company that can take care of all your advertising needs for you whilst you concentrate on running your business.

However, what is perhaps even more important is to find a Pay Per Click Management Company that has sufficient experience and success in managing advertising campaigns within your line or area of business. Therefore, if you are a divorce attorney looking for Pay Per Click Management Services, Webrageous Studios should be your first choice.

Webrageous Studios can lay claim to a huge amount of success and experience in the specific Pay Per Click Management of divorce attorneys. So much so, that some of Webrageous' present clients have been happily reporting that they have been signing off as much as $10,000 worth of cases in one week, thanks to the marketing efforts of Webrageous Studios. What's even more impressive is that this client was only spending $1000 a week on PPC Advertising. You do the math!

Without a doubt, it is important to work alongside a Pay Per Click Management company that is fully qualified and sufficiently experienced (request evidence of Google AdWords Certification, for example, before employing a PPC Manager to run your campaign). However, it is definitely more effective and financially much safer if you employ a Pay Per Click Management Company that specializes in your particular line of work.

Webrageous Studios is both Google AdWords Certified and highly successful in the Pay Per Click Management of divorce attorney campaigns in particular. If these two credentials fit what you are looking for, get in contact with Webrageous Studios as soon as possible.