You fire up the engines, taxi out onto the runway and take off. Once in the air there might be a bit of turbulence or the skies might be clear. Then the plane begins its descent towards its destination. Follow that up with a smooth landing and you have a perfect flight.
When you think about Pay Per Click Optimization, you should think of it like a flight. While there is room for some hiccups, even if everything goes right along the way, without an improved landing page, it will crash and burn.
Secure the doors, start the engines
Before take-off, have the right people to help you secure your business and advertising dollars before you launch into Pay Per Click Optimization and improving your landing page. When you are sure that all the safety checks have been conducted and you know exactly what it is you are improving, start her up.
Pre-flight Pay Per Click Optimization safety demonstration
It is crucial to be prepared. Make sure you've read all the materials on Pay Per Click Optimization and how to improve your landing page. Seek advice from an expert and learn everything you can about optimization and improving your landing page. Make sure everyone involved in your business and Pay Per Click accounts is informed about Pay Per Click Optimization.
You also want to make sure everyone knows their place in the Pay Per Click Optimization process if something goes wrong. Don't rely on your web designer to improve your landing page and website. When it comes to Pay Per Click, you only want to have the experts in Pay Per Click Optimization improve your landing page.
Pay Per Click Optimization take-off
Making the decision to optimize and improve your landing page might seem like a risk. What if everything is going well as it is? But the majority of the time, with Pay Per Click there is always room for improvement. Once you make the decision to try Pay Per Click Optimization you are guaranteed a safe landing.
In the air
To ensure a smooth flight, don't try to do it all on your own. Allow an expert in Pay Per Click Optimization such as Webrageous Studios take the reins and help you improve your landing page and campaign. Just like Air Traffic Control, a Pay Per Click expert will guide you through improving your landing page and campaign to make sure the skies are clear of traffic.
Pay Per Click Optimization Turbulence
There is plenty of room for trial and error in improving your landing page and Pay Per Click campaigns. And there is definitely room for hiccups. It is only through making mistakes that we can learn the perfect Pay Per Click Optimization techniques. Try out different keywords, different headlines, change the colors and fonts on your landing page and play around with graphics.
Prepare for descent
In a plane it is important to ensure everyone has their tray tables and their seat backs up, and they are in their seats with their seatbelts fastened before beginning descent. In Pay Per Click Optimization, you want to make sure that you have targeted the right audience and locations, that your advertisement text is appealing, that you have a strong call to action and that you are directing people to the right landing page.
All the work of improving your Pay Per Click advertisements and keywords is useless if people aren't going to click on your advertisement.
Landing (page)
Even more important is that you improve your landing page. If people are clicking on your advertisement but aren't making a conversion when they reach your landing page and navigate your website, the whole exercise of Pay Per Click Optimization is pointless.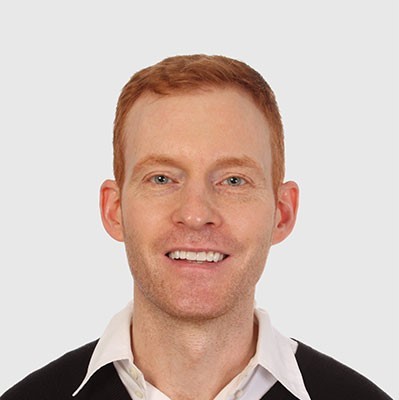 Need Google Ads Management Help?
Free Google Ads account review for
qualified clients
Most clients work directly with the founder
Almost 20 years experience
Go to the experts to ensure that your landing page is appealing to the audience you are targeting, is easy to navigate, and is relevant to the Pay Per Click advertisement that enticed people to your landing page. Also, make sure that it is easy for potential buyers to make a conversion once they have landed on your landing page.
Webrageous Studios is an expert in Pay Per Click Optimization and Landing Page Improvement. With more than six years' experience in website development, we are able to use our Pay Per Click management expertise to ensure the best performing campaign and converting landing page for your business.
Have a look at how Webrageous can help deliver Pay Per Click Optimization Perfection on your landing pages and why landing page improvement is so important.