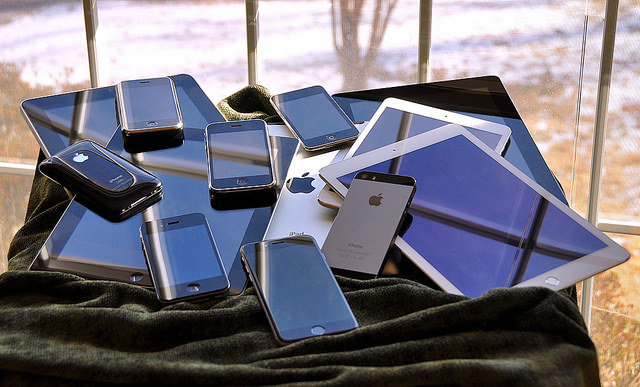 If you had any doubts about the value of advertising to mobile device users, it's time to start believing in mobile PPC. Tablets, smartphones and other mobile devices have become indispensable assets for both businesses and consumers. Traffic through mobile devices is taking up a larger and larger market share of PPC traffic. Mobile has now surpassed total desktop traffic, inching up to 51% of total media consumption in the US in 2015.
Savvy Advertisers are Adopting Mobile-First PPC Strategies
For some industries, focusing in on mobile PPC can help them tap a customer base more effectively. Desktop PPC ads can be prohibitively expensive, with some highly-sought after keywords costing over $100 per click. Additionally, with such a high amount of total online traffic going through mobile devices this year, advertisers who only use desktop PPC to promote their business can miss out on as much as half of potential customers. Many of our customers, especially law firms, are finding that their mobile PPC campaigns have a higher conversion rate and a lower CPC than desktop ads. By focusing on mobile PPC campaigns, they can avoid paying high prices to reach their marketing goals faster and more cheaply.
Targeting Mobile Users with Google AdWords
Because mobile advertising is a relatively new space, building a game plan to target mobile devices users can seem like a daunting endeavor. Here are a few tips for targeting mobile PPC users effectively with Google AdWords.
Focus Your Bidding Strategy on Mobile PPC
Unfortunately there's no "all-in on mobile PPC" button on your AdWords dashboard. That doesn't mean you can't focus your ad spend on mobile devices, however. By using Bid Modifier, you can effectively push your ads towards mobile traffic and away from desktop viewers.
Use Bid Modifier to push your mobile bids close to the maximum limit of 300% to increase the amount of airtime your campaigns get on mobile PPC. You may also want to consider increasing your bid for location-specific ads, as mobile device users are likely to make location-based queries.
Optimize Ads for Mobile User Habits
In addition to adjusting your AdWords settings to serve more mobile ads, you should also adjust your new and existing ad copy and layout to work better for mobile users. While there are many ways to optimize your campaigns for a mobile format, here are key three things that you will absolutely need to consider.
Using Ad Extensions for more effective mobile ads.
Google has a wide range of AdWords extensions available. From "call now" buttons to built-in maps to your location, these plugins are the ideal way to pack valuable information into a small space. Using ad extensions can help you improve your conversion rate on mobile ads, and are customizable enough to work in a variety of situations. For more how to leverage this powerful mobile advertising tool, check out our article on how to use AdWords ad extensions effectively.
Optimize Your landing page layout for mobile.
Unless you're relying solely on the "click to call" ad extension, your ads most likely link to landing pages. But if you're simply directly mobile users to desktop-ready landing pages, you may not see great results from your mobile ads. The best mobile landing pages are short and cleanly designed, so they look great on smaller mobile screens. Any links or buttons on these pages should be clear and big enough to easily press with a finger. As with desktop landing pages, you may have to A/B test a few different layouts before you find one that works well for your customer base.
Edit your CTA for mobile-optimization.
Mobile users often conduct web searches in a different context than desktop users do. They may be searching on the go, in a loud environment. They are more likely to be looking for location-specific results. Mobile users also have the advantage of being able to call businesses without switching devices.  Adapt your CTA to anticipate their actions and react to their circumstances. You may want to test location specific CTAs (e.g. "Download your guide to Boston landmarks") or device-specific CTAs ("Call us now to get your quote.") to find out what works best for mobile audiences in your industry.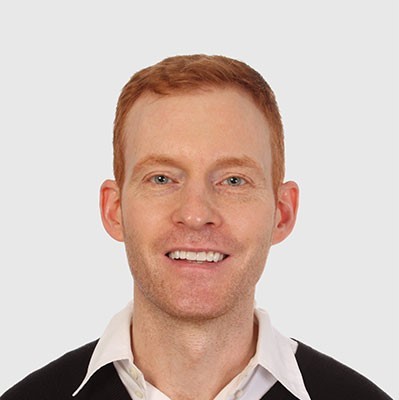 Need Google Ads Management Help?
Free Google Ads account review for
qualified clients
Most clients work directly with the founder
Almost 20 years experience
Cut down your landing page copy
.
Additionally, laptop and desktop screens can handle lengthier landing pages, mobile screens are smaller and require shorter messaging. While you might be able to get away with a few extra sentences here and there on a desktop landing page, lengthy copy won't increase your conversion rate for mobile PPC. If you're converting existing campaigns for mobile PPC, be sure to cut down and rewrite copy to get your message across quickly and succinctly.
Taking on Mobile PPC with Webrageous
Developing a mobile-focused strategy can be a winning move for improving your PPC campaign returns. By working with Webrageous, you can make sure you're getting the most you can from your mobile PPC campaigns. Our team of PPC managers has extensive experience working with mobile PPC campaigns, and can help you tap into the mobile-facing potential of your advertisements. Contact us today to learn more about how we can help you target mobile with Google AdWords.