How much was your online ad spend last month? If you're in the legal industry, it was likely pretty high. Did you see the results you wanted from your campaigns, or were you left with lingering doubts that you might have wasted your ad spend? Digital ad campaigns can be a highly effective method of building an online presence for your law firm and connecting with clients who need your services. But while PPC campaigns can successfully generate business for your firm, they can also be costly and ineffective when they aren't implemented appropriately. We've found that law firms that focus their efforts on mobile ad campaigns can see much better results for their efforts, without breaking the bank.
The Problem with Desktop Ads
If you already have some experience with search advertising, it shouldn't be any surprise that bidding on legal industry keywords can be expensive. In fact, when it comes to desktop PPC ads, legal industry keywords consistently rank among the most expensive keywords available. This is especially true for desktop advertising. If you thought that you might fare better on Bing, guess again.
The legal industry is a healthy, highly profitable space right now, and many law firms are rushing to build a digital presence and reap the benefits of running a successful PPC ad campaign. But desktop advertising for the legal industry is so competitive that it can be extremely challenging to get the exposure you want at a price point that fits your budget.
Switching to Mobile PPC: A Better Solution for Legal Professionals
The truth is, those big-ticket keywords on desktop ads aren't necessarily going to be your best bet for getting more business. If you want your ad campaigns to translate to conversions, you need to focus on finding the right audience for your ads. Mobile devices now account for over half of the total browsing time in the U.S., making mobile users a lucrative but still largely untapped market for online advertisers. Because of the aggressive climate of desktop searches, we recommend that our legal industry clients explore mobile search ads as an alternative to traditional desktop campaigns.
Our Clients' Results: Better Performance for Legal Industry with Mobile Ads
Webrageous has extensive experience managing PPC accounts for law firms, we've seen great results with mobile ad campaigns for our clients. If you're still weighing the merits of desktop vs. mobile ads, here are some of the key takeaways from our legal industry clients' campaign performance that might change your mind.
1. Mobile Ads Have Better Visibility
We've already mentioned that running mobile ad campaigns can help you reach a previously untapped audience of mobile users. But you're also more likely to score better ad placement with a well-implemented mobile ad campaign. When it comes to ad performance, position matters. Over the past year, the average desktop ad ranking for our clients within the legal profession was 3.2. For mobile ads in the same industry, our average ranking was 1.5.
It's important to remember that for every position your ads drop, you'll likely to see a dramatic decrease in CTR. Better ad placement will help you improve your CTR. Since you're more likely to score those top positions on mobile, you'll have much more success overall by focusing on mobile ad campaigns.
2. Mobile Ads Convert More Effectively
Mobile ads simply tend to perform better. We've seen that mobile ads convert significantly better for our legal industry clients. While our desktop conversion rates generally hover between 2% to 5% — a range that conventional wisdom holds is a respectably successful conversion rate — our mobile ads averaged nearly 25% conversion rate in 2015. Well-designed mobile ads usually include a CTA specific to mobile devices, such as a phone number for users to call. Since users can easily contact your firm without switching devices or leaving their browser window, they're more likely to actually call you when they see your ad on a mobile platform.
3. Mobile Ads Have a Lower Cost Per Conversion
Perhaps the most compelling argument for mobile advertising is a financial one. Because mobile advertising is a relatively new space, keyword bidding for mobile isn't nearly as costly as it is for its desktop counterpart. This makes mobile advertising a prime platform for law firms to build an online presence and see the best possible return on their advertising spend.
Because mobile ads tend to have better visibility and a more compelling CTA, you're much more likely to see positive returns on your ad spend on mobile. Our clients have experienced great ROI with their mobile PPC campaigns. When it comes to stretching the reach of your advertising dollar, mobile PPC is clearly the way to go.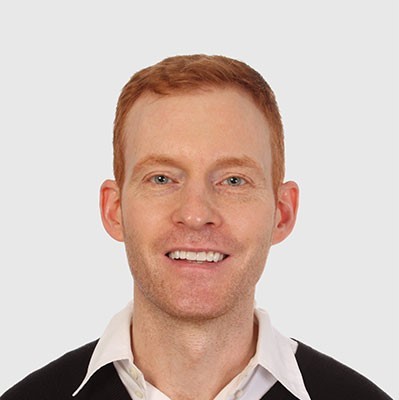 Need Google Ads Management Help?
Free Google Ads account review for
qualified clients
Most clients work directly with the founder
Almost 20 years experience
Ready to Get Started with Mobile PPC?
Getting the right exposure can be challenging, especially if you don't have extensive experience running search ad campaigns. If you're not seeing the results you need to stay competitive, you may need a PPC overhaul. Webrageous has years of experience helping legal professionals achieve the ROI they want from their online advertising campaigns. No matter what your advertising goals are, we can help you develop a strategy that fits your budget and helps you see better results.
Image Source: Pixabay