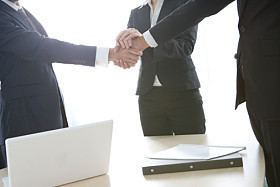 A Google AdWords Consultant is a specialist in the management of all things related to Google AdWords PPC campaigns. Webrageous Studios has an excellent reputation for being a highly successful and effective Google AdWords Consultant for many reasons.

Why is it important to think carefully before beginning to work with a Google AdWords Consultant? Are there any real differences between the hoards of Google AdWords Consultants available?

The simple answer is…yes!

Why Working with an AdWords Consultant is Important
It is important to be working alongside a Google AdWords Consultant with experience, expertise and knowledge, because there are a number of Google AdWords Consultants who are not as qualified as others. This short post is designed to help you understand some very brief ways in which Webrageous Studios is one of the best Google AdWords Consultants in the field.

Firstly, Webrageous Studios is a Google AdWords Consultant which has direct links to a personal Google AdWords Representative. This means that Webrageous Studios is given access to new tools, such as Google Remarketing, even when they are still in the beta testing stage at Google. In addition, its Google AdWords Representative continues to provide Webrageous Studios with Google AdWords Phone Support, a service that is no longer available to all Google AdWords Consultants.

The Google AdWords Representative has also worked on developing advertisement text and keyword research for particular PPC advertising campaigns run by Webrageous Studios and has helped create many success stories along the way. Therefore, as a Google AdWords Consultant, Webrageous Studios is able to promise an incredibly high level of expertise and support because it is already an incredibly well-trained manager of PPC Advertising in general.

In short, Google AdWords Consultants can provide a great deal of help, support and advice regarding all things PPC, but the qualifications, skills and services of each Google AdWords Consultant available to contact via the internet can also vary incredibly. For this reason, please read a detailed article on the subject of Google AdWords Consultants on the Webrageous Studios' website to further understand why this company is one of the best choices companies available.

In addition, you may feel, after reading this post, that perhaps Webrageous Studios would be best employed as full time manager of your PPC campaign as a whole. Sometimes, even with the help and support of a Google Adwords Consultant, the thought of managing a PPC advertising campaign is all just a little too scary.

Therefore, please click on the Contact Tab in the top right hand corner of this website in order to make direct contact with one of our Google Adwords Accredited PPC Account Managers and we can discuss the possibilities of Google Adwords Consultancy or PPC Advertising Management in full with you without delay.