You've heard of Google Ads (previously Google AdWords), but what about Google Ads account structures? Like most marketing strategies, Google Ads will deliver the best results for your law firm when you have the right strategy to guide your campaigns.
Google Ads account structure refers to the way you organize your PPC account to improve the performance of your ads. Think of it as building the perfect environment where you can showcase your law firm and attract new clients.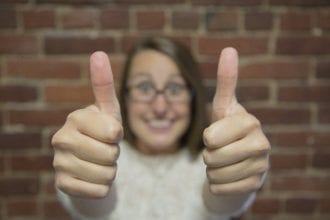 (carloscuellito87 / pixabay)
Here's what you need to know about structuring your Google Ads account.
Step 1: Setting the Foundations
The first step involves building a secure foundation for your account. You start by choosing the right kind of campaign for your needs, based on your advertising goals and what you hope to accomplish. For instance, if you want to attract people searching for local attorneys on Google, you will start with a search campaign.
If you're trying to generate calls from people who want to book a consultation with your firm, then you can choose a call-only campaign instead. There are various ad types to choose from, including display ads and PPC campaigns. Once you know what kind of foundation is right for you, you can begin looking at things like:
Budget
Targeting
Bid strategy
Step 2: Choosing a Campaign Budget
You've got to spend money to make money.
Your budget for Google Ads campaigns is only available to set at a campaign level. This means all the ad groups within your campaign share the same budget. If one group of keywords in your ad group has many high bids, they may eat up a lot of the daily budget. That's why it's so important to be well-organized.
Start with a monthly budget (based on how much you can spend) and consider your campaigns' cost per click. Although you need to be cautious about the amount of cash you choose to spend, don't cut too many corners with your budget.
To ensure that you stick to your budget, you'll need to choose a bidding option. Your Max CPC bids tell Google how much you're willing to pay for a click. You can choose your options with automatic bidding. This allows Google to determine what your max bid should be.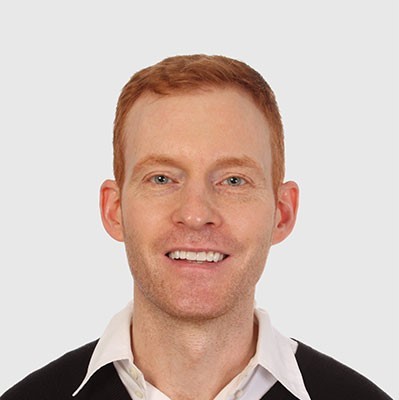 Need Google Ads Management Help?
Free Google Ads account review for
qualified clients
Most clients work directly with the founder
Almost 20 years experience
When using automatic bidding, choosing the "maximize clicks" strategy will tell Google to get as many clicks as possible out of your budget.
If you use manual CPC, then you control precisely what you're willing to spend. When choosing a manual bid, it's best to choose a bid somewhere between page #1 CPC for your terms and top of page CPC.
Step 3: Setting Ad Groups
Once you have your budget in mind, you can begin choosing your ad groups.
Ad groups are responsible for guiding the structure for each campaign, and they're organized by theme. You'll usually stick to an average of between 7-10 groups per campaign, with up to 20 keywords by ad group.
As you're building your ad groups, you'll begin to choose keywords. These are the terms your customers are most likely to search for online when looking for a firm like yours. The Google Ads keyword planner is available to help you make your choices here.
Remember, focus on keywords that demonstrate intent from your clients. For instance, someone looking for "family law attorney near me" is more likely to be ready to purchase than someone searching for, "what does a family lawyer do?"
Though you might assume that broad keywords will get you a wider selection of customers, the reality is that most extremely broad terms have higher costs and lower click-through rates. Instead, focus on making your campaigns as specific as possible. Your options include:
Exact match: Only capture people using those precise terms
Phrase match: The terms you're bidding on in a specified order
Modified broad match: You'll match when the search includes the words you define with a + sign. Words can be in any order.
Broad match: You'll match any related terms, including those using synonyms instead of the exact words you list.
The more deliberately "niche" your keywords are, the more likely you'll attract customers interested in your specific law firm. Use around 2-3 term keywords when you can and avoid single-term broad keywords.
Step 4: Choosing Ad Copy
A crucial step in organizing your Google ad structure is deciding on your ad copy.
Expanded text ads are the default today. This means that you can rank for more conversational words and phrases suitable for voice search.
Think carefully about the kinds of words and phrases your clients use to find your firm, and text different phrases with A/B campaigns. This will allow you to determine whether you're more likely to attract customers when you use creative copy or direct, straight-to-the-point ads.
Try to ensure that your ad copy will demonstrate the value of the page or solution you're offering straight away, as soon as a customer sees you on Google. For instance, if someone's searching for "law firms near me," you might make your page title "Affordable and reliable law firms near me," then list the areas you serve in the ad copy.
Don't forget to include a CTA that tells your customers what to do next when they find your listing.
Testing multiple versions of your ad and tracking the results will help you to spend your money more effectively in the long term.
Step 5: Remember Extensions
Finally, ad extensions are a great way to make your law firm campaigns more compelling.
Extensions give you higher click-through rates, and they don't cost a fortune to access. For instance, you can add location extensions, call extensions, site links, and more.
In this ad example below, the company has two ad extensions to choose from; one tells you about the kind of law the company practices (personal injury law), the other gives you an easy way to contact the firm for more information immediately.

The extensions immediately grab more attention on the search results because they're bigger and more eye-catching than standard ads or listings. At the same time, having extra extensions improves the chances that your audience will immediately tap on the page you want them to visit and convert into a customer by getting in touch.
You can even make your listing stand out with things like customer review ratings and directions to your office.
Making the Most of Your Ad Account Structure
Whether you're setting up Google Ads for the first time or you want to overhaul your existing account to earn more conversions, getting the structure right is crucial.
Start by ensuring you have the right foundation in place. Give your campaign structure the attention it deserves.
Once you've got your structure in place, experiment with your ad groups, and think about the kind of specific keywords and phrases you need to target. Look for terms that demonstrate intent.
Set up your ad copy so you can attract people when they're ready to connect with your law firm, and remember to take full advantage of ad extensions.
Want help with organizing your Google Ads account structure? Contact Webrageous. We specialize in PPC management for lawyers and can help you develop the right structure for Google Ads. There are no shortcuts with account structure for good performance, so let our experts ensure that you are set up for success at every level in the Google Ads hierarchy.