Why should you choose to outsource your law firm pay per click management to Webrageous? Here are some of the most compelling reasons why: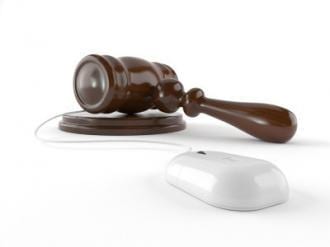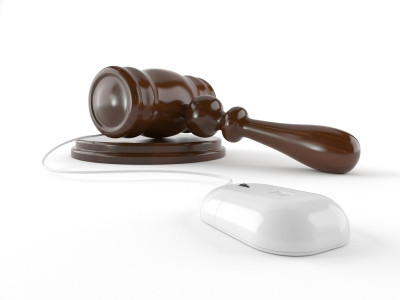 1. Webrageous has a great track record.
As of December 2012, 72% of Webrageous' clients are discerning and reputable attorneys across the US. This 72% of US attorneys is composed largely of divorce lawyers, attorneys whose practices deal directly with medical device liability law and those who focus on pharmaceutical liability law.
Webrageous is proud to say that it began managing the marketing campaigns for some of these clients from a 0% visibility in the market. Thanks to Webrageous' efficient law firm Pay Per Click Management advertising, these firms have been able to get a higher position on the Google SERP. The best attorneys use digital marketing and international best practices to enahnce their criminal defense marketing plan.
As more and more firms outsource their law firm Pay Per Click Management to Webrageous, the company continues to gain expertise in the fields, allowing them to continue finding more efficient ways to create campaigns for law firms and advertising for US attorneys that can really generate successful results.
2. Webrageous never stops at one thing.
Legal offices should outsource their law firm Pay Per Click Management to Webrageous because it employs a range of advertising techniques that allow its clients to move to the top of the Google SERP.
Webrageous started as a Web Design Company but it didn't stop at that. Webrageous continues to evolve and develop its skills from designing its clients' websites to creating content for SEO purposes as well as managing Pay Per Click advertisements via Google AdWords. Webrageous is able to utilize these skills at the same time when running Pay Per Click campaigns for all its clients.
Today, Webrageous can say that it is capable of making careful adjustments to its clients' landing pages through skilled website designs, crafting intelligent content and efficient optimization with all the tools available through Google AdWords.
Webrageous has also started servicing lawyers for their mobile websites designs. This is another reason why more and more organizations are outsourcing their law firm Pay Per Click Management to Webrageous.
Webrageous designs mobile websites with a click-to-call feature. Webrageous sees the need for lawyers to have click-to-call extensions within their mobile pay per click advertisements because prospective clients will most likely need to get in touch with the law firms directly by telephone in order to best deal with their immediate legal concerns.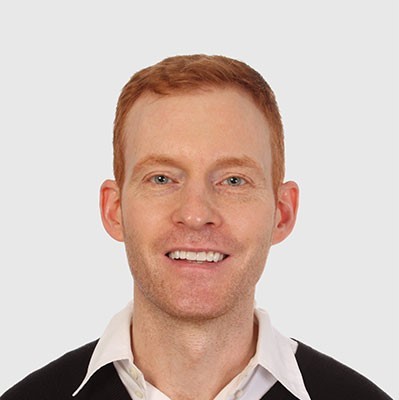 Need Google Ads Management Help?
Free Google Ads account review for
qualified clients
Most clients work directly with the founder
Almost 20 years experience
As Webrageous stays in the business, it will never run out of innovative ideas to offer its growing database of clients.
3. There are effective and efficient people behind Webrageous.
All businesses that outsource law firm Pay Per Click Management to Webrageous are assigned an exclusive Pay Per Click  Account Manager. These Account Managers are skilled in managing campaigns and paid search marketing. They are highly trained in the management of advertising campaigns and focus on generating the highest percentage of conversions possible. To fully leverage your criminal defense attorney advertising assets its crucial to develop strategies to understand your target audience.
Webrageous Account Managers are both creative and analytical. They can create witty image and video advertisements in the same way that they can scrutinize data and numbers. They also keep their skills up to date with the latest tools and Google AdWords advertising concepts. Whether a client needs to use the new Google Enhanced Campaigns or whether a client wants to adopt the new concept of "Art, Copy and Code", Account Managers at Webrageous are skilled enough to know what the most appropriate approach or form of advertising to take, especially when it comes to law firm pay per click management. If you're considering on expanding your criminal defense advertising budget this year there are many considerations you need to take into account before comitting to a specific marketing plan.
4. Webrageous goes the extra mile.
All firms that outsource law firm Pay Per Click Management to Webrageous are given the opportunity to call and email their Account Managers at any time that they need to shed light on anything about their campaigns. Webrageous always aims to get back to its clients within 24 hours too, should they miss a call or receive an email.
Whether clients call to clarify new information or information that they are confused about,  Webrageous Pay Per Click Account Managers will be available to take the calls. This is something that other Pay Per Click companies might not promise at all.
5. Webrageous has BBB Certification.
Law firms should outsource their law firm Pay Per Click Management to Webrageous because it is a BBB (Better Business Bureau) certified company. A BBB certification is a mark that a company operates in good faith with its consumers and will respond to its clients any time there is a complaint.
BBB has rated Webrageous Studios by evaluating the length of time that it has been operating, investigating complaints that were filed against the company (Webrageous is actually 100% free of complaints) and acquiring sufficient background information about the company too.
For law firms that are convinced that they need to outsource their Pay Per Click Management to Webrageous, they can contact the company through the contact form available on  this website.