If your pharmaceutical sales are down or if you are finding it difficult to promote the latest drug to come onto the market to the right kind of audience, you need the help of the professional pharmaceutical marketing experts at Webrageous.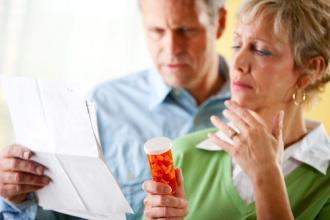 Paid Search Advertising via the Google AdWords Network is one of the most effective forms of online advertising in any industry, but few pharmaceutical companies manage to take full advantage of the network's potential. The success of your online advertising depends on the quality of the advertising management you choose to invest in.
When you do your weekly supermarket shop, you make choice decisions every single purchase that you make. With some products, a difference in price does not necessarily mean a difference in quality. For example, one brand of toilet roll might be softer than the others, or it might be covered in prettier patterns than the others, but the end result will no doubt be the same. When it comes to the toilet roll purchase, it pays to save a few cents where you can because you know that the product is still going to get the necessary job done.
However, if you choose to spend less on a hair product, you might end up causing damage to your hair – it might become dry and weak, or in some cases dull-looking. When investing in a hair product, the consumer might want to think harder about opting for the cheapest option and choose to invest a little more in the product in order to receive the kind of quality that he or she desires.
The same occurs with a pay per click management provider. There are many different approaches adopted in the management of pay per click campaigns. There are also grand differences between the quality of the services provided by online marketing providers which specialize in drug marketing campaigns. Webrageous is one of the very best for a number of reasons. Its services, skills and experience are difficult to match.
What can Webrageous offer to clients interested in improving their Pharmaceutical Marketing Campaigns?
The online marketing experts at Webrageous utilize a number of specific advertising strategies when working on pharmaceutical marketing campaigns which generate a lot of immediate and sustained success for its clients. These strategies include the following:
1. The techniques that Webrageous employs drive potential clients to informational websites about new drugs that our advertising clients are hoping to market. These websites then encourage the Internet users to talk to their doctors about the medical issues they are experiencing and the new drugs that they have read about and wish to try.
2. Webrageous then has ways of tracking whether or not these advertising campaigns are working through several novel approaches. Very few pay per click management companies know how to employ these measuring techniques and even fewer make the effort to do so.
Our pay per click advertising experts know how to tie new prescriptions to how much the client has spent on Google AdWords. We track, dollar for dollar, the success of the campaign which means that our advertising clients view Google AdWords as a profit center instead of looking at it as another business expense.
Our clients can see how many new prescriptions were written for a new or existing drug that is being marketed via the campaigns that we put in place.
3. The advertising style at Webrageous focuses on transparency. It is our most attractive characteristic. Our clients are invited to know everything that is happening with their online advertising campaigns at every stage of the process, the reports that we provide are easy-to-read and the information revealed focuses neatly on the specific ROI tied to Google AdWords Advertising.
For more information about pharmaceutical marketing via Google AdWords or if you have any further questions about the campaign management offered at Webrageous, contact us on a no-obligation basis at 855-945-1596 without further delay. We are looking forward to being of service.