The beauty of using Google Ads (formerly AdWords) is that, as soon as you launch your thoughtfully set up campaigns, your CPA practice can show on the first page of Google's results. According to Statista, as of January, 2021, Google keeps on dominating the search engine sphere, with an astounding 92.47% market share. Being able to display your accounting services immediately to relevant users on Google, that is, to people who are specifically looking for your CPA or accounting services, is definitely something worth doing.
To help you start your Google Ads adventure, we have compiled a very useful list of keywords for your CPA firm: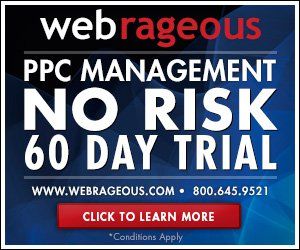 find a CPA
CPA near me
tax help
CPA firm
CPA prepare taxes
CPA taxes
CPA 1040
professional tax help
tax professional
hire a CPA
pay someone to do my taxes
accounting help
certified accountant
certified CPA
accounting firms
public accounting
CPA accounting
tax CPA
CPA tax accountant
small business CPA
professional accounting
Setting up a Google Ads account is not a walk in the park if you have not done it before. There are various, important things to decide on, from the types of campaigns you will be running, to the keywords lists (yes, in plural), if you will do remarketing or not, to what will you say on your ads (or ad copy), and the if the landing pages you will be using for these ads will convert. It is always best for you and your accounting firm to make informed decisions. All we do is manage Google Ads campaigns, so please call us at 855-945-1596 if you would rather focus on your CPA practice and let us deal with all the Google Ads' jargon and hard work.
We encourage you to watch here what some of our long term customers have to say about the way we work and the fantastic results we have achieved for them:
https://www.webrageous.com/testimonials.htm
Even though there are various decisions to be made regarding Google Ads for your CPA practice, keyword research, analysis and decision is key. You need to start by defining what services you would like to sell and therefore, will be advertising -tax, payroll, bookkeeping- in order to look for keyword phrases that your clients would actually search for.
Once you have this list of keywords phrases for your CPA or accounting services, you proceed to use a keyword tool, such as the Google Planning Tool. You can also do this with the keyword list that we offer you here for free. You can find the average monthly searches, the average CPC (Cost per Click) and the budget you will need for this keywords plan using such keyword tools.
Some considerations before you roll up your sleeves: If you offer bookkeeper services, then you should clone the keyword list below and do a find and replace of CPA for bookkeeper. You should also clone the list below and replace CPA with certified public accountant and then do the same thing and replace CPA with accountant. It may be better to create your ad groups including ad text and then clone them and change both the ad text and keywords. Be sure when you do you find and replace that you don't accidentally modify your URLs!
Also, you have to make sure that you select your location properly before checking on the data for your keyword list. The average monthly searches of a set of keywords might differ greatly from city to city. Once you find this data, you will need to refine it. Think about the most relevant terms during the months you need, and that are within a cost-per-click range you're willing to pay.
While you are weeding out your keyword list, you can also spot keyword phrases that you would like to exclude. This is the second keyword list that we talked about earlier, the negative keyword list.
All in all, it may be easier to just call us at 855-945-1596 to handle all of the intricacies of building successful campaigns for your CPA practice, including both keyword lists, writing winning ad copy, guiding your web designer to create landing pages that convert, and managing and optimizing them on a continuous basis.