Online Marketing – How Family Law Attorneys Can Get Back Their Time
At Webrageous we know just how precious time is to family law attorneys. There is never enough time in the day!
Family law attorneys tend to work long hours between court appearances, time in the office and client visits. So finding extra time to manage their online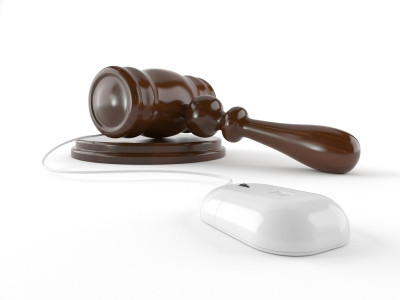 marketing campaigns is next to impossible.
So enlist the help of a highly qualified pay per click management company that specializes in family law attorney online marketing. Webrageous can take away the time of seeking new clients from family law attorneys and let them get on with doing their job.
Here's a look at how we can give family law attorneys back their life – well part of it anyway!
Leave time management to us
We will spend all hours of the day and night working on your family law attorney marketing campaign and fixing whatever problem might arise. If you have a request we can see that it gets changed immediately. We have people working all over the world and at all hours of the day to work on your campaigns.
What's more we will make sure you are reminded about certain aspects of your family law attorney marketing campaign that need to be updated or changed. We will also monitor potential improvements or bidding suggestions that we believe you should be aware of. We will also look for fraudulent clicks and the like.
We are the experts in online marketing
Webrageous has experience not just in pay per click management, but also in PPC optimization, SEO and web design. We offer family law attorneys the whole online marketing package. We are able to help family law attorneys with SEO as this is also an important part of online marketing campaigns for some firms. With our background in web design we can help optimize your website and landing page and improve your quality score to help improve the rank of your advertisements on the search engines.
Our marketing managers are qualified in Google AdWords and the Microsoft adExcellence program so they can help family law attorneys with their paid search advertising across these search engines. We can also help with SEO if you just want to stick to the natural search results.
Online marketing for family law attorneys is a specialty of ours
We have been providing online marketing management to family law attorneys for years. Our family lawyer clients can attest that their pay per click campaigns dramatically improved after enlisting the help of Webrageous. Have a look at these written and video
client testimonials
.
Our marketing managers are also kept up to date with Law Advertising Regulations in the US. So they know what to avoid and what is ok to use when marketing family law attorney campaigns. We also know about different law advertising rules in different states.
We can help family law attorneys with SEO and PPC
Depending on a family law attorney's marketing needs, Webrageous can help with SEO and pay per click. The competition is fierce for family law attorneys online so it might be that both marketing options need to be taken advantage of.
We can advise how family law attorneys can optimize their websites in order to have the best results with website crawlers. Things like hyperlinks and URLs are very important. We will also then be able to optimize your family law firm's keywords, advertisement text and targeting options through pay per click marketing.
For more information on pay per click marketing firm Webrageous and the services we offer family law attorneys,
contact us now
.