Finding a top Pay Per Click advertising expert to manage your PPC accounts can be a daunting task. Here at Webrageous we understand your concerns, and we strive to provide top level customer service and account management services.

Having over 10 years worth of experience in the field of Pay Per Click Management and Google AdWords Advertising, we excel due to the following: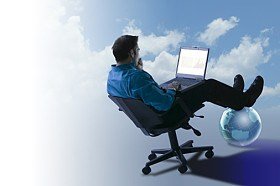 1. Webrageous only employs Google AdWords Certified Pay Per Click Advertising Experts
Every single Pay Per Click Manager who works for Webrageous Studios is qualified in Google AdWords Management and has passed the Google AdWords Management Exams. We ensure that only trained professionals are in charge of the Pay Per Click Management of your advertising campaigns. We also ensure that our Pay Per Click Advertising Experts remain at the top of their field by continually providing further in-house training and retaking the Google AdWords Exams every single year.

Our Pay Per Click Advertising Experts are extremely well qualified and ready to deal with all your advertising issues, whether they be large or small, immediately. We are experienced and we work fast which means you can be sure that your Pay Per Click Advertising Expert will be making improvements to your campaign in record time.
2. Webrageous is thoroughly trained in Advertising via both the Google Search and the Google Display Networks
If you are looking for a Pay Per Click Advertising Expert that is trained in Google AdWords Advertising via the Google Display Network as well as the Google Search Network, you are on the right website. Our Pay Per Click Advertising Experts are highly trained in both Search Network and Display Network campaigns and therefore we can ensure that your advertisements are getting the benefit of the entire Google Network, if it is something that you so desire.

For more information on the Google Display Network and why it is such an excellent form of online marketing, read the articles on the Basics of the Google Display Network, written by our Pay Per Click Advertising Experts for your perusal whenever you have the time.
3. Webrageous uses Pay Per Click Reporting and Monitoring Tools for Expert Optimization
Any Pay Per Click Advertising Expert worth the time of day will make thorough use of Pay Per Click Reporting and Monitoring Tools that can be accessed via Google AdWords, such as Google Analytics and Google Intelligence, for example.
Webrageous Studios does exactly what a Pay Per Click Advertising Expert should do in terms of reporting and monitoring.
It uses these Pay Per Click Tools to analyze the effects of certain advertising choices put forward on your campaign.
Then it delivers the information that it finds about your campaign to you in a easy to read format.
Then it sets a new plan in order to further optimize your Pay Per Click Campaign thanks to the findings that were generated in these reports.
Pay Per Click Advertising Experts are always looking for ways in which to drive campaigns forward and this is what these reporting and monitoring tools allow Webrageous Studios to do every single day.
4. Webrageous is an Expert in Web Design and Landing Page Optimization for Pay Per Click
Before being an Expert in Pay Per Click Advertising, Webrageous was a Web Design Company. Now we use our knowledge about web design and website optimization to make further improvements to the landing pages and website designs of all the Pay Per Click Campaigns that we manage.

As your Pay Per Click Advertising Expert, we promise to make a thorough assessment of your website's design and the design of your landing pages in order to generate a better ROI from your advertising campaign within a few weeks.

Being a Pay Per Click Advertising Expert is not just about running a Pay Per Click Campaign. It encompasses website and landing page optimization too. Webrageous could deliver all the elements necessary to you and your online advertising needs, even if we were blindfolded.
5. Webrageous knows how to keep Pay Per Click Campaigns successful over time
Webrageous Studios is NOT a one hit wonder. There are LOTS of Pay Per Click Advertising Experts out there that can make changes to your campaigns and find you online advertising success via Google AdWords in a few hours.

The problem is not all of these so-called Pay Per Click Advertising Experts are able to make these changes, create these improvements and then SUSTAIN the improvements that were made. Webrageous Studios can!

We can promise that if you choose us to be your Pay Per Click Advertising Expert we will be able to make changes to your advertising campaign, create immediate improvements for you to see and then sustain those improvements FOREVER. We know how to maintain a campaign and build upon initial online advertising success. Call us without delay!