Mobile devices may be small, but there's no doubt about it: they are mighty. Last year, for the first time ever, desktop ad spending dropped .8 percent, thanks to the small screen surge, and this year it's expected to dip over 9 percent – that's a hefty $1.4 billion dollar decline.
There's simply no denying it any longer: your need to take your Google Ads campaigns to the small screen, and stat. Desktop ad spending is declining because traffic keeps dropping off – advertisers always know to go where the people are. And people are picking up small devices in droves. The exciting news is that prices for mobile ads still rank about 2/3 less than their desktop counterparts, so if you jump in quickly, bargains await. It's time to be cutting edge and thrifty. A rare opportunity for marketers indeed!
Mobile By the Numbers
Mobile ad spending is expected to go up 82.3 percent this year – an astronomical jump that equates to over $4 billion in spending. If you're not in on this trend, you're literally behind the curve. Emarketer reports that for Google alone, desktop search ad revenue will decline by roughly $770 million, while mobile ad revenues will jump $1.76 billion. Since Google still maintains about 95 percent of mobile searches, there numbers reflect the industry as a whole in total.
For straight searches, the numbers are similar. Last year, desktop searches declined for the first time ever, down just over 3 percent. During the same period, mobile searches spiked over 19 percent. The mobile eagle has landed – there's no denying the popularity. In fact, users sitting at their desktop are now commonly reaching for their cell phones to trigger a search, showing a preference for the small screen is just around the bend.
Mobile Tips for Your Google Ads Campaigns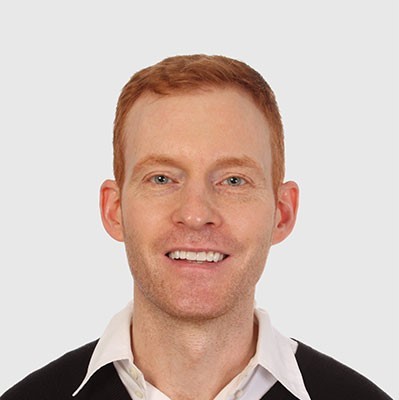 Need Google Ads Management Help?
Free Google Ads account review for
qualified clients
Most clients work directly with the founder
Almost 20 years experience
Before you go head first into converting your desktop Google Ads spending into a mobile market, consider the following tips so your transition is a successful one:
1) Diversify Calls-to-Action
The most popular method of PPC clicks are linked straight to a web page. But don't forget about the often highly effective click-to-call technique either. Depending on your business focus, click-to-call actions can yield far more positive results, and can often help you save on robust mobile sites. For example, if you don't yet have a mobile-friendly website, there's no excuse not to enter into the mobile PPC game with a click-to-call campaign.
2) Utilize the "Site Links" Feature
"Site links" are an add-on for Google Ads that enable marketers to include different links to their websites, placed below the standard ad copy. This means you can link to your homepage or key landing page in the main headline, but promote other category or product pages in the lines below. This allows you to present more details about your brand and offering, and diversify the calls to action here as well. This is a great place to list promotions, special deals, or key features of what you're offering. Let these links answer core questions you perceive your demographic will have about your company, saving them the effort of clicking through to your site for more info.
3) Measure the Mobile Reach in Your Industry
Mobile may be sweeping the general web audience, but it might not be a hot commodity in your niche. Before you spend the time and resources to launch a mobile campaign, weigh the impact of small screens in your industry to guarantee you aren't wasting time and resources.
4) Focus on Broad Keyword Matches
When you set up a PPC campaign, you have the option of locking in exact matches to your keywords, such as "red high heel shoes". Remember, however, that mobile users have efficiency in mind, and often do not type lengthy searches. Instead, set up your campaigns to for broad matches, meaning that searches akin to "red high heel shoes", not just those with the exact phrasing, are included in your campaign.
There's just no arguing that mobile usage is a phenomenon that marketers must successfully deal with, or else they risk being lost in the conversion from desktop to small screen. PPC for mobile is in many ways a different animal to tame, so studying the nuances of this space is crucial to success. If you're ready to dive into mobile campaigns but need some guidance and expertise, contact the folks at Webrageous anytime for assistance. We specialize in PPC campaigns on screens of all sizes, and can help you demystify the world of paid search, across the board. Regardless, don't let yourself get left behind. Mobile is here to stay; join the trend, and let your PPC strategies stand the test of time.